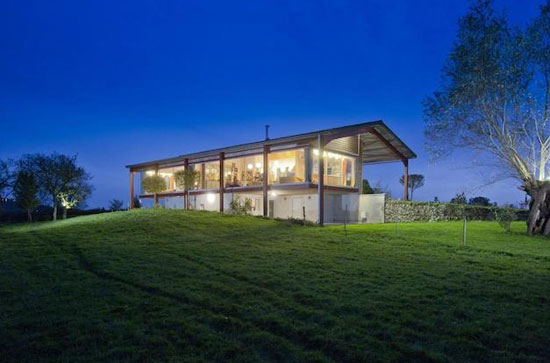 If I hear the words 'barn conversion' I tend to run a mile. But this Richard Paxton-designed Upper Cranfield and Barn in Glastonbury, Somerset isn't such a thing, despite what first impressions might indicate.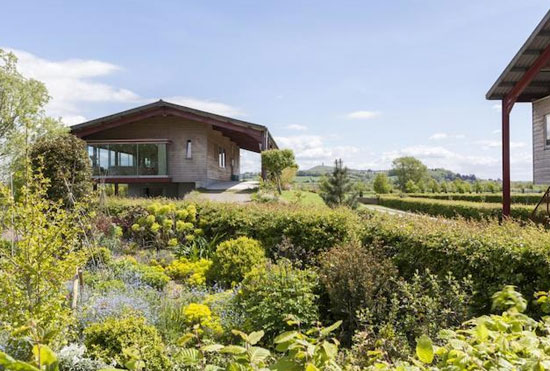 There are two dwellings for sale here, both on a farm purchased 10 years ago by the current owner, who asked Richard Paxton to design two 'cutting edge dwellings' designed to look like barns in order to blend into the landscape. The result is what you see here.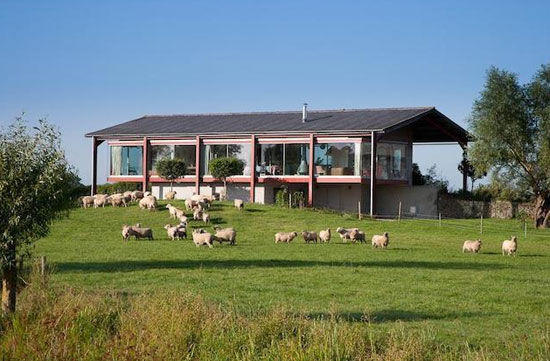 Eco-friendly too, with earth energy under floor heating, high-end glazing with top energy ratings and what's described as 'luxurious' sheep wool insulation in all walls, ceilings and floors. Also here is a rainwater harvesting system, which captures the water from the main roof, holding in basement storage tanks.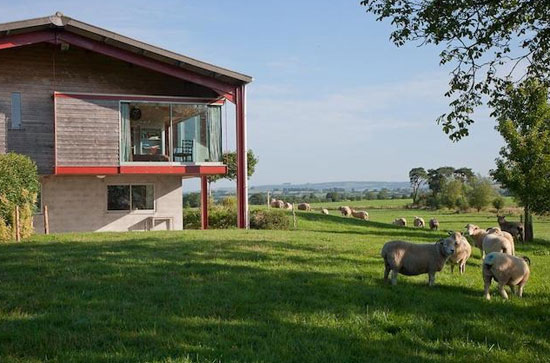 The main three-bedroom house and secondary two-bedroom property have raised and open plan living spaces on the respective first floors, which obviously benefit the views from the floor to ceiling glazing, which include the Mendip Hills and Glastonbury Tor.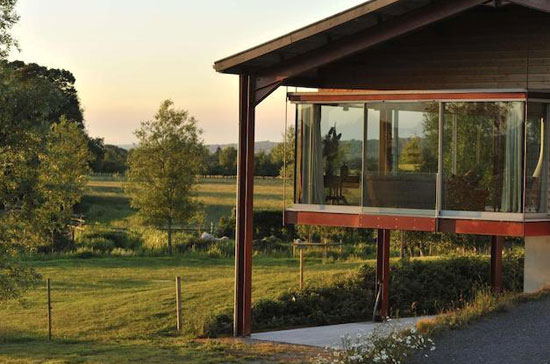 Below that raised space is 'secondary bedroom accommodation' on the ground floor in the main house, with a large utility room and a machinery store on the lower level of the second building. In addition to that, there are farm buildings outside too, with extensive land around the houses, covering just over 112 acres in all, a mix of pasture, native trees and shrubs.
More detail on the listing (plus more images too), with the guide price at £2,000,000.
Find out more at the Carter Jonas website
Property Location