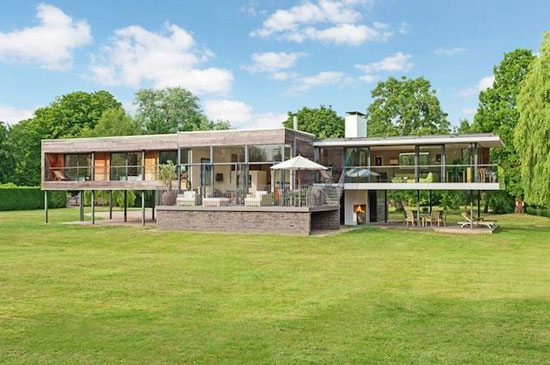 Now this really is something. You might think it's a modernist build from a bygone era. But it's actually a John Pardey-designed contemporary modernist property in Wargrave, Berkshire.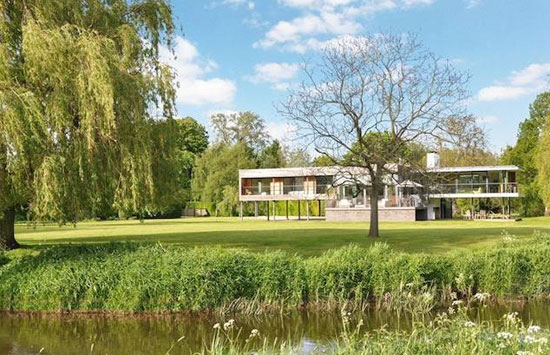 There's definitely an influence of 20th century modernism here, a touch of the Mies van der Rohe to our eyes. But Cherry Eyot (that's the official name) is no retro throwback, it's an amazing piece of modern-day architecture with an equally stunning location on the banks of the River Loddon and St Patrick's stream, including 650 ft. of river frontage with three moorings.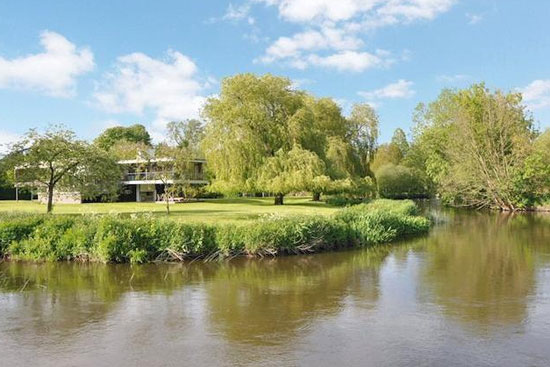 As for the house, it sits on what are described as 'slender steel stilts' and due to that extensive glazing and open plan layout, it offers both light and space within, not to mention some great views of those nearby waterways.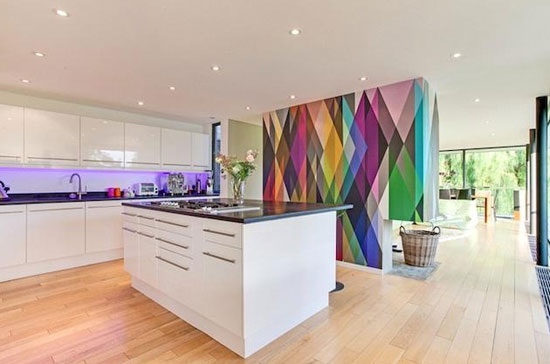 The main entrance takes you into the centre of the house, which offers a high end kitchen one way (including breakfast seating), with a living and dining space off that, along with a central modern fireplace. A larger double height living space sits a 'half level' below the hallway, containing log burner plus some French doors with access to a large wooden terrace.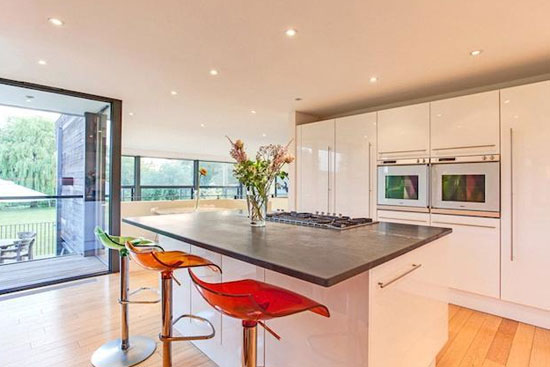 There are five bedrooms in the other direction, one of which has an en-suite bathroom, while three have access to their own balcony. You also have two additional bathrooms and down below, access to a sheltered outdoor space, a wine cellar, a utility room and a garden storage room.
Not cheap at £2,650,000, but that's unlikely to come as a surprise.
Find out more at the Ballards website
Property Location