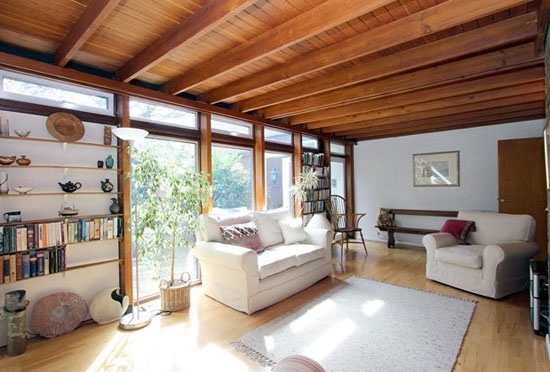 We really can't see much about this place from the outside. But this three-bedroom Scandinavian-inspired property in Hemel Hempstead, Hertfordshire comes to life beyond the front door.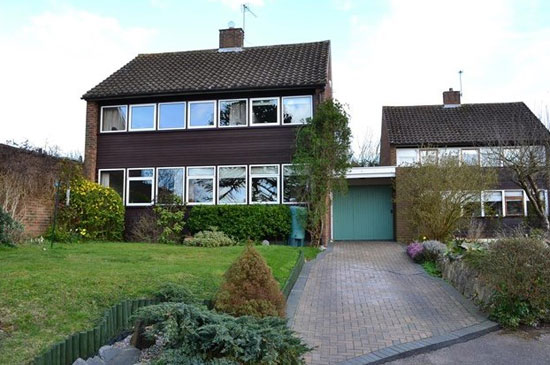 We don't know when it was constructed, but can make an educated guess of the 1960s. Whenever it was, the house was individually architect designed and with a large amount of Scandinavian influence.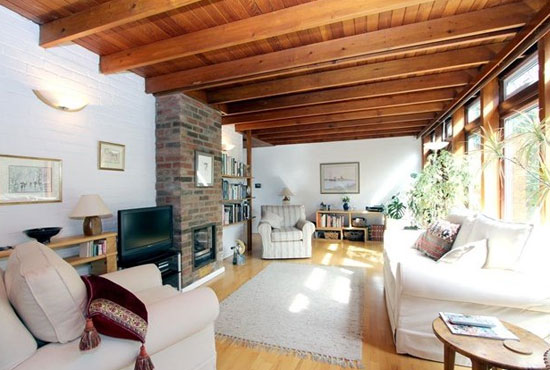 It has been updated and maintained over the years, but that influence still exits, from the distinctive window layout to the beams and wood panelling. This isn't your usual 1960s build.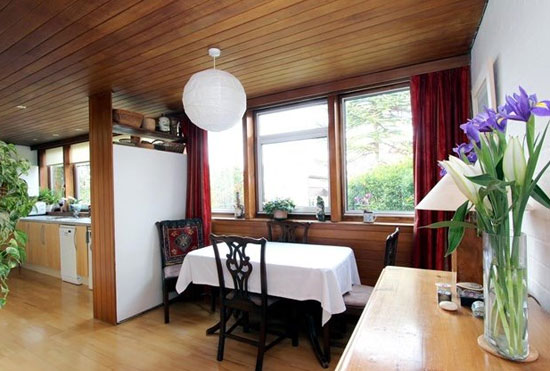 In fact, it looks pretty contemporary toad, with the added bonus of a good amount of living space. Enter into the hallway with beechwood flooring and you'll find access to a living room with full height windows overlooking the garden, a cloakroom with WC, utility room, a dining room open to the living room and the kitchen.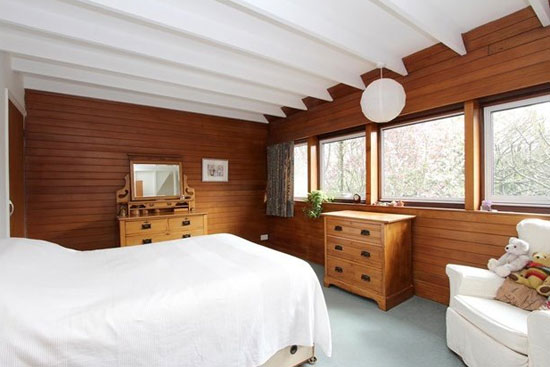 Head up to the first floor and you'll find a firers and second bedroom, each with five windows, a third bedroom and a bathroom. There's also access to a loft room.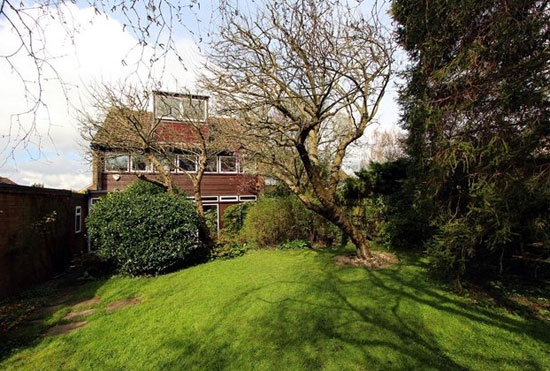 Go outside and you get a secluded garden with mature trees, patio area, garden shed and workshop at the rear. To the front are more gardens, along with a garage with light and power plus access to the utility room.
If you want it, the asking price is £400,000.
Find out more at the Aitchisons website
Property Location