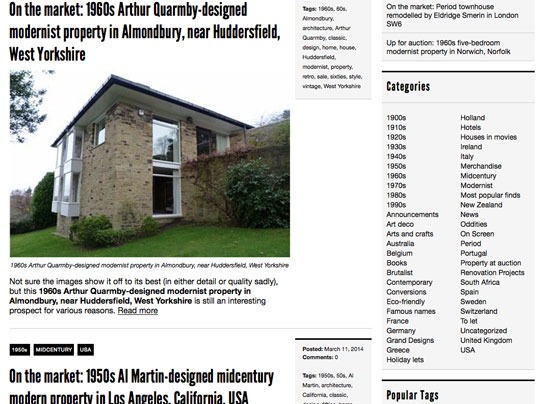 First off, thanks to everyone who nominated us in the PrimeLocation Blog Awards. A number of you must have done because we have been shortlisted for 'Best Blog'. Now we come to the important part – we need you to vote and desperately – as we are behind in the polls.
The site is one of five shortlisted for Best Blog and to be honest, as we've never won as much as gift voucher in the past, we're quite excited that we might have a chance.
But we need you, your friends and anyone else you might know to vote for us. It's a two-second process and we're in the top category (down as 'Wow Haus'). We'll be grateful forever obviously, whether we win or not. But winning would certainly be nice.