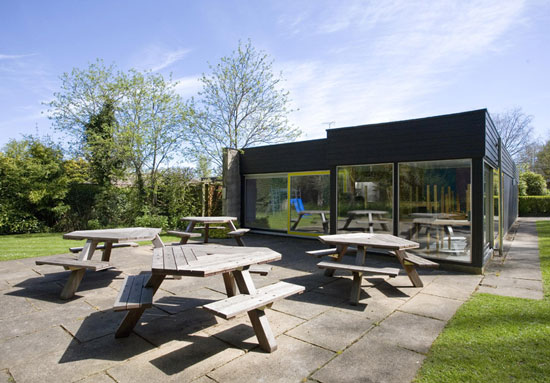 We featured one of these back in 2012. If you missed out, there's another 1960s single-storey property on the Cockaigne Housing Group development, Hatfield, Hertfordshire on the market. A bit cheaper than that last one too.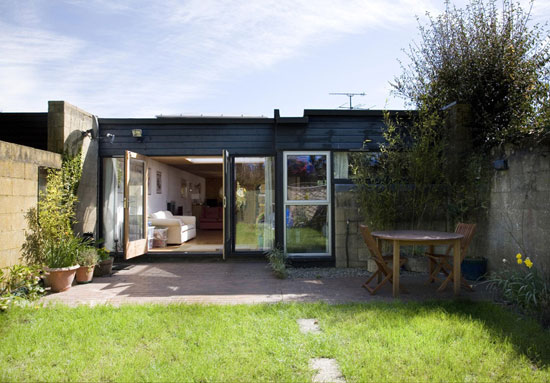 If you missed it last time, let us tell you that this house is grade II-listed, part of the Cockaigne Housing Group development in Hatfield, Hertfordshire and described by English Heritage as 'the leading English manifestation of the courtyard house'. Some claim.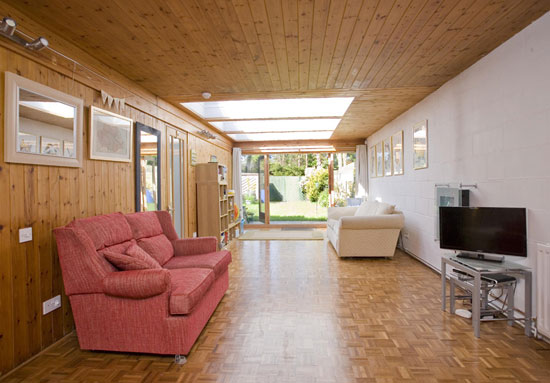 Designed by architects Peter Phippen, Peter Randall and David Parkes and built in the mid-1960s, this house is one of the largest of the twenty-eight on the scheme, extensively renovated, although some of the modern fittings might not appeal to fans of the 'period' style. But certainly a house you can just walk into and live in, wth plenty of originality (wood panels, flooring, windows etc) still here.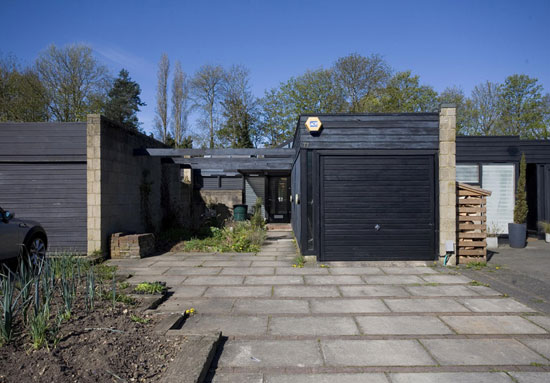 As for space, there are four bedrooms, a reception.dining room, additional dining area, kitchen, bathroom, conservatory and attached garage, along with an enclosed courtyard and a private garden. Owners of Cockaigne houses also have a share of extensive communal gardens too, along with a tennis court, a secure children's play area and a community house with a self-contained guest flat. 

Fancy it? The asking price is £475,000.
Find out more at the Modern House website
Property Location