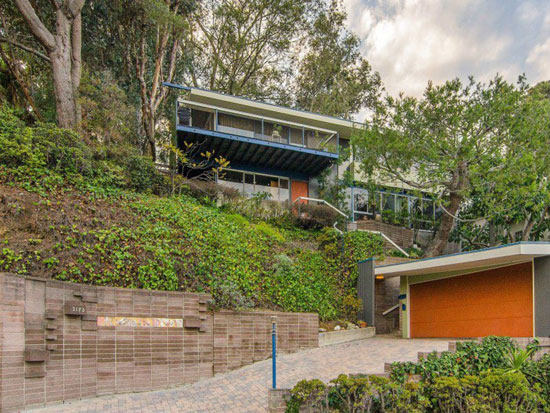 Fancy a time capsule? This 1950s Al Martin-designed midcentury modern property in Los Angeles, California, USA is certainly that. In fact, it's probably the best example of such a thing we've seen in a long time.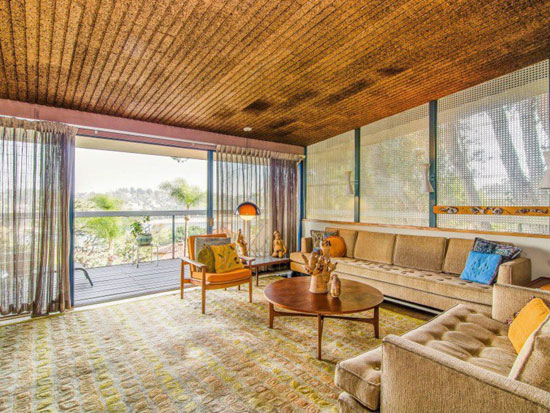 It's the first time on the market (which you might have guessed), some going for a house designed and built back in 1954. Not that it looks that old. Perched on a hill, this really must have been something else when it was built. It still is now, with all that open space, full length glazing and wraparound deck, which gives views over the reservoir and surrounding area.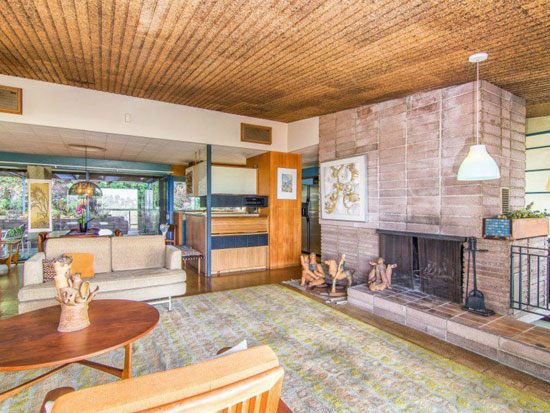 We do wonder how many fixtures and fittings are staying. We would hope the lot, as they only add to the period charm. Some are later (the light fittings for example), but a good amount of the detailing looks faithful to the original build, including the fireplaces, the tiling, even some of the appliances in the kitchen.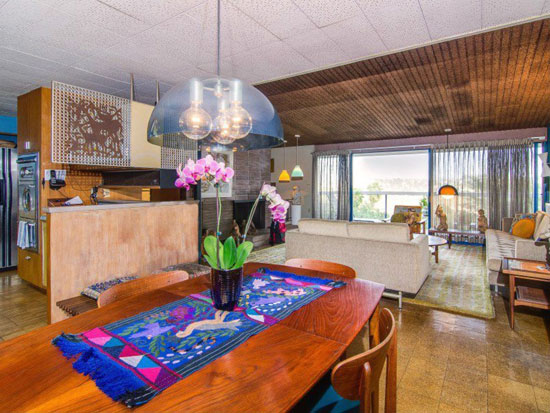 As for living space, there's no shortage of that. Around 2,500 sq. ft, which is currently laid out to include three bedrooms, three bathrooms a den and office, a large open plan living room with access to the balcony area, a dining room, that wonderful kitchen and a 'giant' family room or workshop.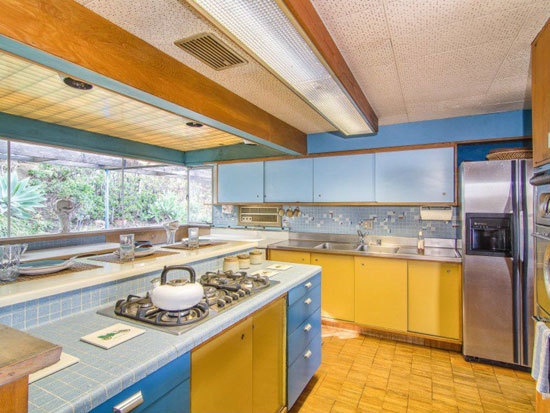 Outside, you'll find a fairly large, along with outdoor patios and a two-car garage.
If you want it, you'll need to find around $1,595,000, which works out at around £959,000. Please, don't let anyone rip this place out.
Find out more at the Sotheby's International Realty website
Property Location