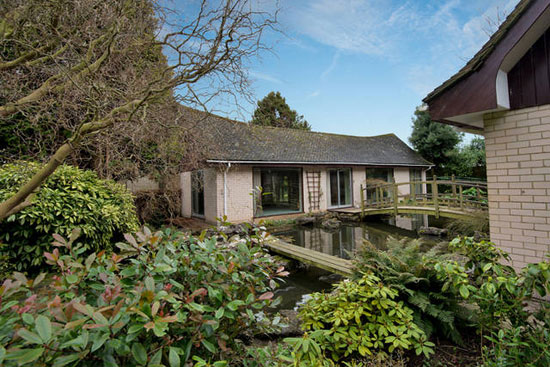 Now this is an unusual one. But we love this 1960s Peacock House modernist property in Sholden, Kent entirely because of its uniqueness.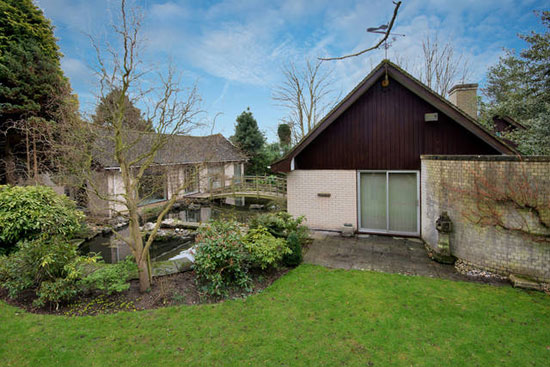 According to the agent, Peacock House dates from the 1960s and was designed and built originally by 'a Canadian Zen Buddhist monk with the Feng Shui influence'. I can't see is typing that again. It's also largely unchanged from the original era. A quick look at the kitchen the living room with sunken seating area, the cladded walls and the wonderful storage in the bedrooms tell you that. If you want a time capsule, this is worth checking out.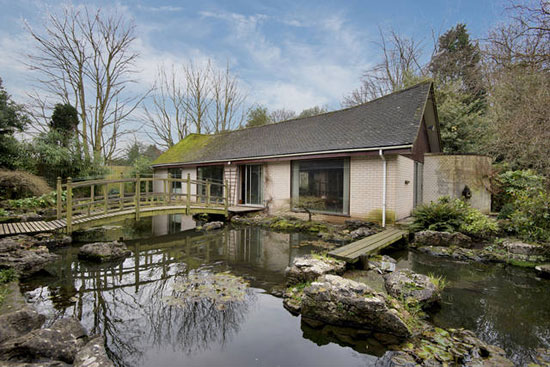 The property also consists of two distinct parts, both brick built under a Mandarin style tile roof. The main living space comprises of an entrance hall, study, kitchen / breakfast room, a master bedroom with en-suite and an open plan split level sitting room / dining room with full glazed panel windows and patio doors, which open onto a wooden bridge linking the main dwelling to the pavilion. That is made up of an open plan entertaining / sitting area with patio doors leading a Japanese walled enclosed garden with exotic plants. The pavilion also has a double bedroom, en-suite bathroom and dressing area.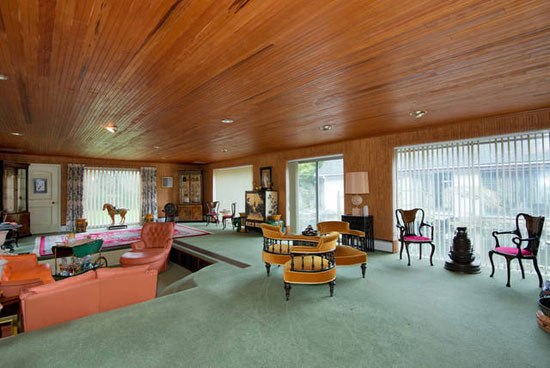 Outside, there is a long driveway, plus those wonderful grounds and plants, including a rare yellow Tulip tree said to be larger than the one presently in Kew Gardens. Also, in the garden are stone lanterns that were imported from Japan, vegetable gardens, a greenhouse and log stores. You also get an additional small pocket of land (around 0.4 acres).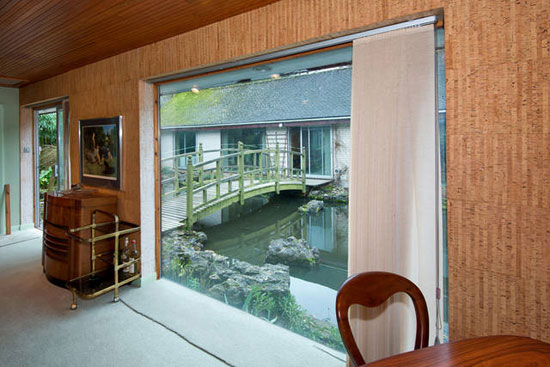 The agents points to an update needed and in some respects, they might be right. But you do hope much of Peacock House is preserved as it was and is. The asking price is £615,000.
Find out more at the Jackson-Stops and Staff website
Property Location