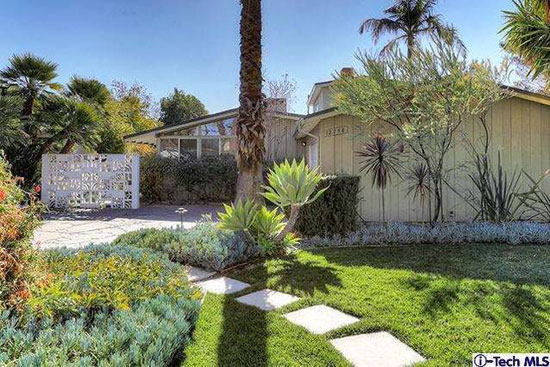 Another great example of how to do a renovation with this 1950s William Krisel and Dan Palmer-designed midcentury modern property in North Hollywood, California, USA.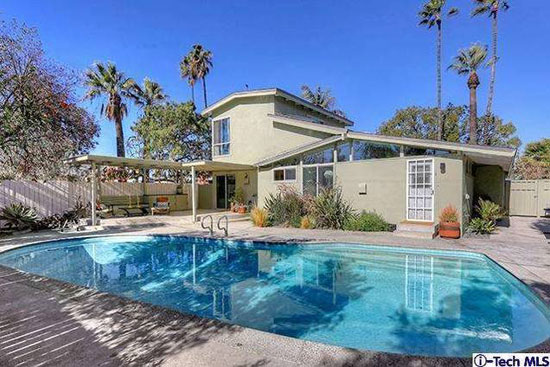 It dates from 1954, but the renovation is far more recent. According to the agent, there are 'permitted additions' done with respect to the original style of the house in early 1960s, with what looks looks like a makeover in the past year or two.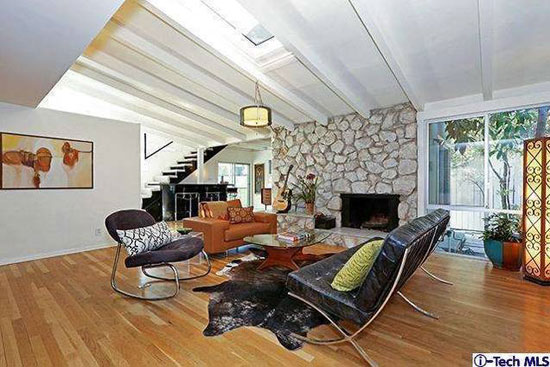 Indeed, the inside is bright and clean, with white walls and ceilings, exposed stonework, wooden (or 'wood look') floors, exposed staircase, beams and some floor to ceiling windows, not to mention plenty of open plan living space.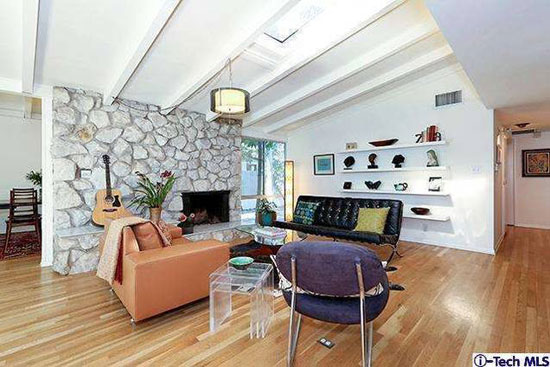 As for that space, it is currently broken down into five bedrooms (one a master suite) and three bathrooms, with the reception space including everything from a dining room to a cozy den (or office). Once outside, you'll notice that this place is situated in a cul-de-sac, with some great entertaining space around the house, notably the large swimming pool and decking area.
It's perhaps not as expensive as might think, which is a nice bonus. $499,000 to be precise, which works out at around £301,000.
Find out more at the Estately website
Property Location