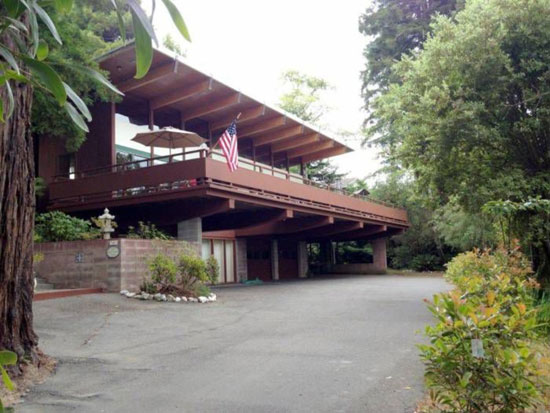 I like the idea of living in a place called Eureka. Just as well this 1960s midcentury modern property in Eureka, California, USA is a pretty cool place to live too.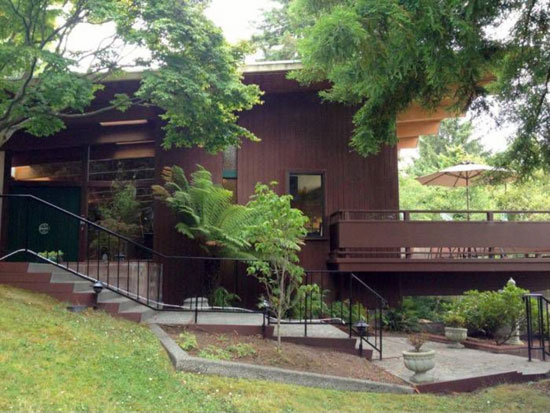 It's an interesting place, said to be 'newly remodelled' but to these eyes looking pretty authentic too. Yes, there's a new (high end) kitchen there, but a number of the fixtures and fittings look very much from the 1960s. Either well preserved rot someone has an eye for period detail.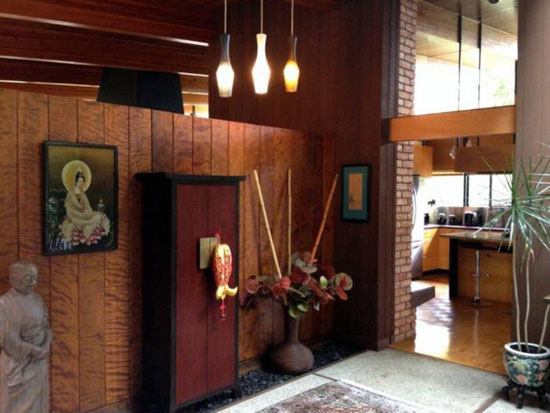 The extensive glazing at the front and the huge balcony are are the key selling points here, along with the slightly angled flat roof, extensive wood panel walls inside, the exposed beams, open place space and that rather interesting fireplace. Perhaps there's a little too much going on inside to fully appreciate it at first glance, but we think this is a rather special place to live.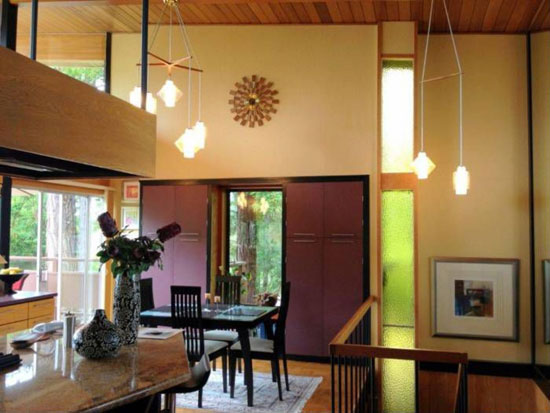 This 1962 build offers around 3,495 sq. ft. of space, sat in a plot of 0.8 acres. Inside space includes three bedrooms and three bathrooms, with all the bedrooms connected by a 'closet lined hallway'. The master bedroom opens out to a private patio and benefits from al all-new en-suite bathroom.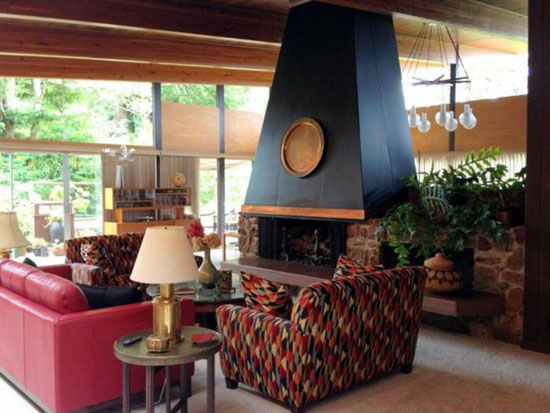 There's also plenty of open reception space on the main floor, while downstairs features a 'quiet den' with a wet bar, indoors barbecue and a sauna. So plenty of space to party!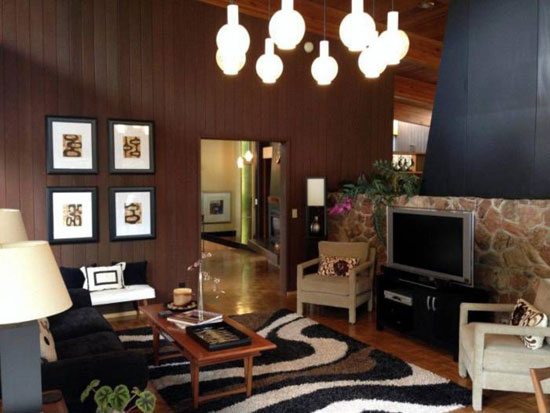 If you want it, $699,000 is the asking price – which works out at around £429,000.
Find out more at the Zillow website
Property Location