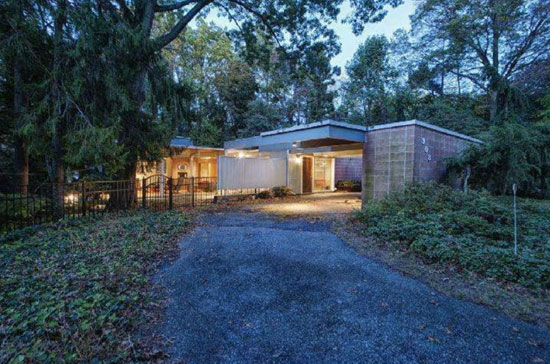 Not too many interesting houses going up in the UK at present, but plenty arriving on the US listings, including this 1960s Thaddeus Longstreth-designed modernist property in Yardley, Pennsylvania, USA.
Specifically, this place was designed in 1960 by Thaddeus Longstreth, who was a longtime associate of Richard Neutra, creating a house that leans more towards to the modernist end of midcentury modern.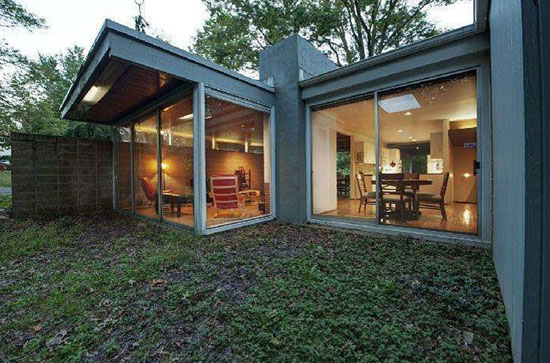 Has it changed much over the years? Well, there has been some modernisation. A glance at the kitchen area will tell you that. But above all, this place has been maintained well, with key selling points such as the open-plan layout, floor-to-ceiling windows, hardwood floors and beams all still present and correct, not to mention that feeling of being a part of nature, even when inside the house.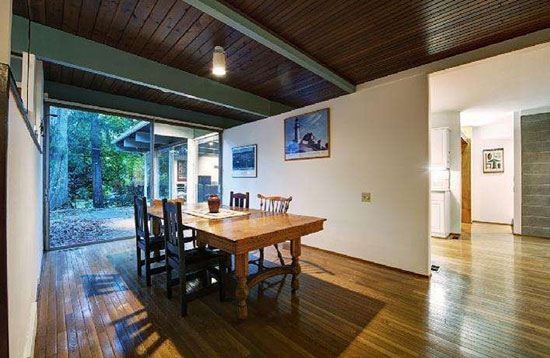 As for layout, that covers 2,498 sq. ft. including three bedrooms and three bathrooms not to mention a galley style kitchen with breakfast room, huge open floor plan reception spaces and a 'wet bar' (not entirely sure what that is to be honest).
It is up for sale for $599,900, which works out at around £365,000.
Find out more at the Zillow website
Property Location