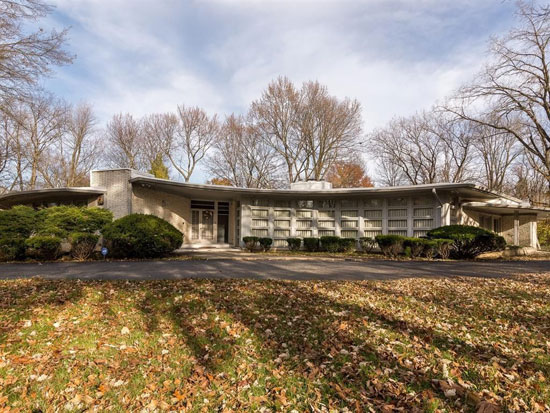 Looking for a location for a movie set in the mid-20th century? This 1950s midcentury modern property in Indianapolis, Indiana is perfect.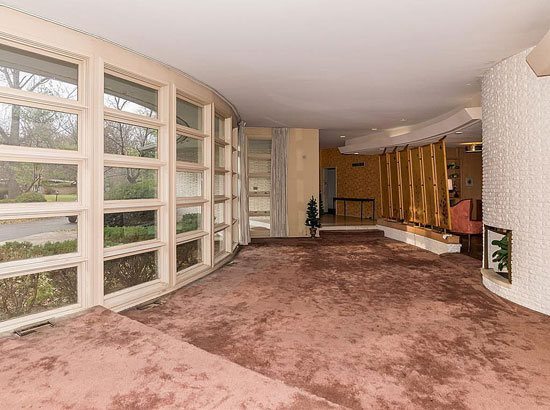 It's an amazing place, both inside and out. From the outside, its curved shape, sloping roof and distinctive windows will certainly grab your attention. Walk inside and you really are stepping back in time.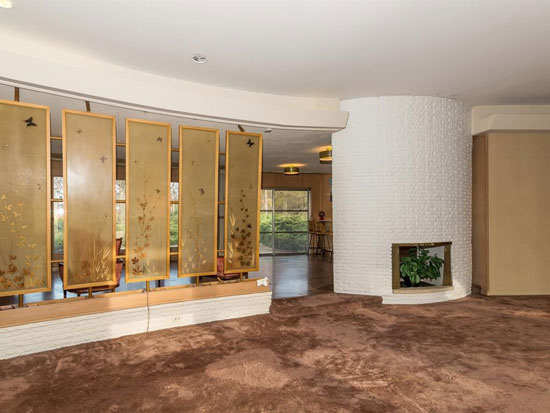 I honestly don't know where to start. Room dividers, curved fireplaces, light fittings, the bar (and accessories), the cupboards, the kitchen, the bathrooms, the old TV. I could go on and on. Some of it you might want to keep, other bits less so. But there are so many original features here, a period renovation really is crying out to be done.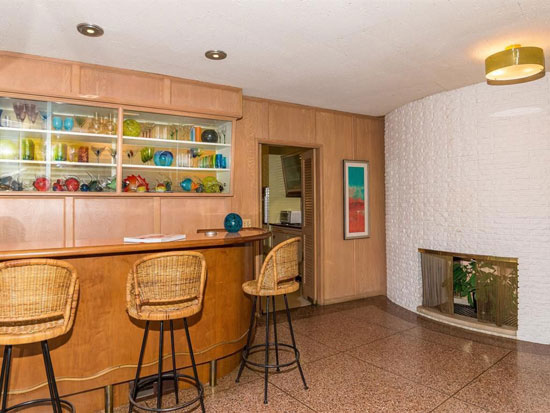 This 1956 build has four bedrooms set in their own wing, as well as a family room and living room with floor to ceiling windows, plus a fairly large kitchen, a large formal dining room and much more over the 3,600 sq. ft. of living space. Looks to be a good amount of outside space too, with a plot covering 1.6q acres.
Fancy it? The price is $374,900, which we make at around £229,000.
Find out more at the Zillow website