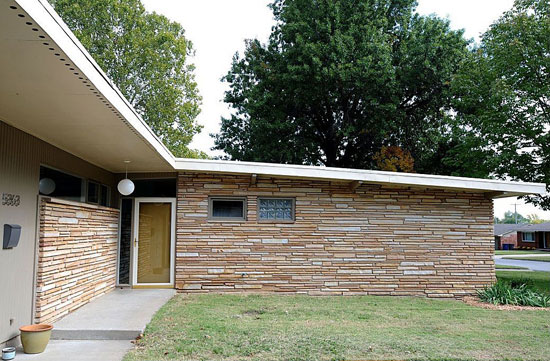 Granted I don't know much about the state of the housing market in this particular US state, but compared to the price of housing in the UK right now, this three-bedroom 1950s midcentury modern property in Tulsa, Oklahoma, USA is almost a giveaway.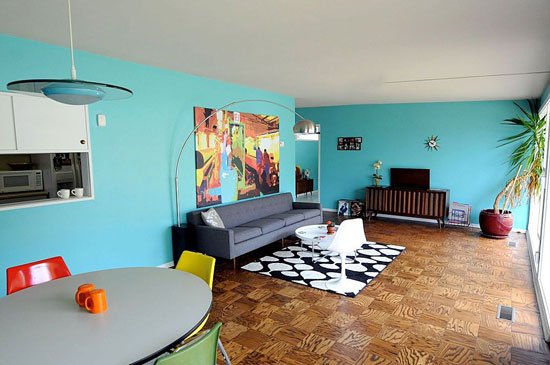 It's an impressive place too. Dating back to 1955, its a mix of original features and impressive period renovation across a single-storey house. A stunning frontage too with a slate or slate effect, stylish front door and subtly angled roof. The rear is impressive in a different way, with extensive glazing onto the garden.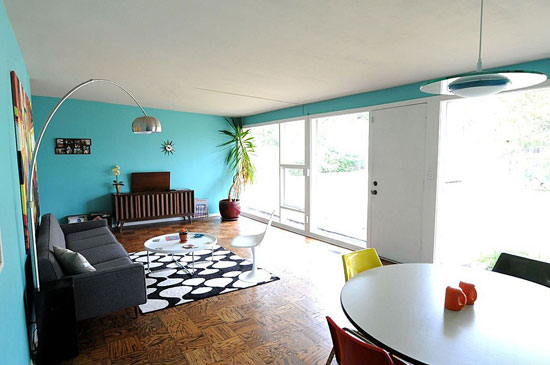 Head inside and you'll find a house dressed very much to its original era. Bold, but without going too over the top. That parquet wood flooring is original too, refinished to bring it back to its best. The kitchen might not grab you, but that too is original, at least as far as the cabinets.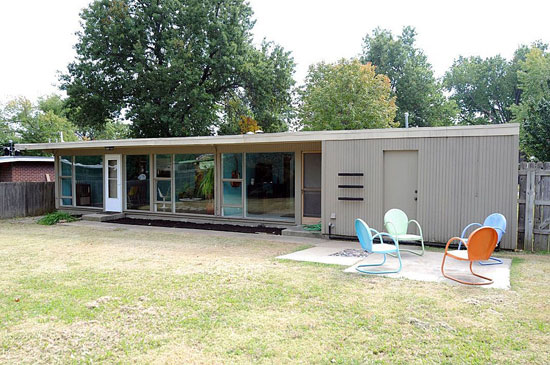 Space covers 1,612 sq. ft., which includes three bedrooms and two bathroom, with at least two reception rooms and the kitchen we mentioned, which looks to have an original hatch to the main living space. Outside space of course, with a shed and two neighbourhood pools mentioned, presumably meaning you have access to them if you fancy it.
So that price. It's down as $147,000, which we worked out at £91,440. What would you get in the UK for that? Nothing like this, that's for sure.
Find out more at the Zillow website
Property Location