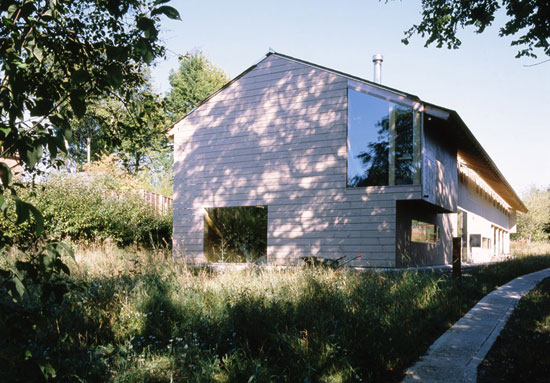 The image of the outside perhaps sell this place short, because the interior of the Hans Klaentschi and Paula Klaentschi-designed Long Barn property in Berwick St. James, Wiltshire is stunning.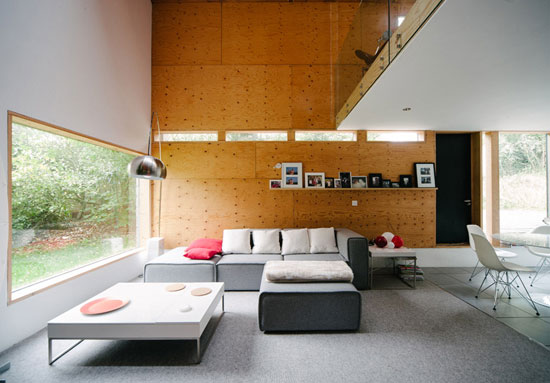 Long Barn was designed in 2001 as a home and studio by the Swiss-born architect Hans Klaentschi and his wife, Paula Klaentschi and sits is around 1.5 acres of land. It was constructed with a Swedish timber frame, clad internally with Russian wall ply. The end results looks not unlike a barn, The inside though, is something else.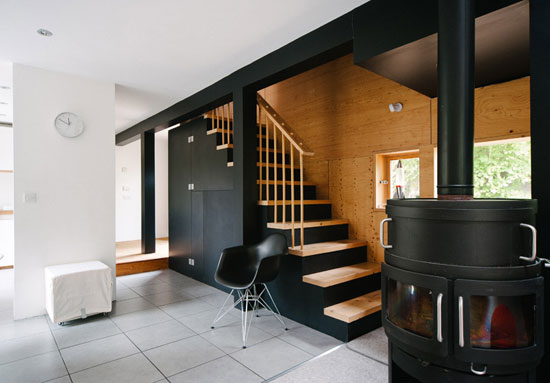 Inside, it's a modernist gem with plenty of open space. It is currently configured as a four-bedroom home with an open-plan, double-height kitchen / dining room, a reception room and study.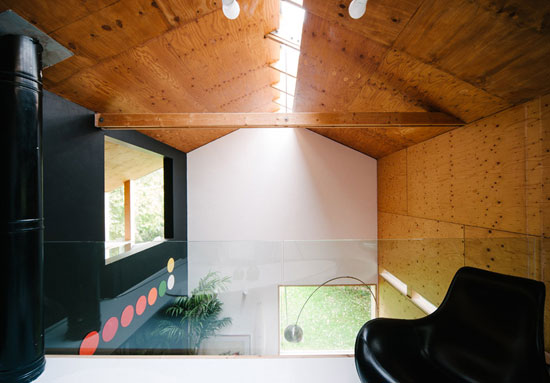 There is also a large internal open-plan space at the rear of the house that is currently used to house the owners' classic cars. If that's not for you, there's scope to expand the living space, for sure. In fact, the construction means that altering the internal spaces is easy and walls can be easily moved to create alternative configurations to suit your life.
Right now, it's up for sale at £850,000. More images below and on the listing.
Find out more at the Modern House website
Property Location