Ferris Bueller house for sale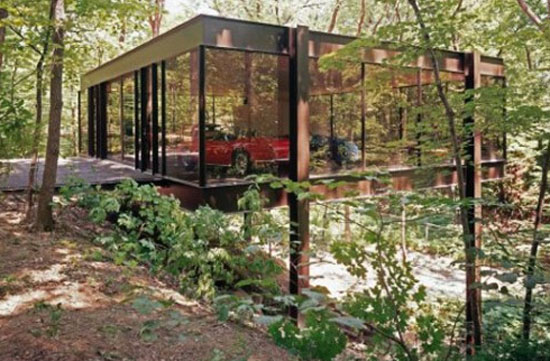 Sadly, it doesn't come with the Ferrari, but the 1950s A. James Speyer and David Haid-designed Ferris Bueller house in Highland Park, Illinois, USA has been discounted yet again and is now available for almost half the original asking price.
The 1953 house, which was made famous by its appearance in John Hughes' Ferris Bueller's Day Off, was on the market back in 2009 and was taken off the market in 2011.
Now it's back up for sale, with Cameron's house likely to attract a mix of cult movie fans and lovers of great modernist architecture. Although all would need plenty of cash to spare if they had any serious designs on the place – just not as much as a while back.
A. James Speyer was a protege of Mies Van der Rohe, which is evident from the snaps of this place. Hard to say if it's changed much or not really over the years.
The architecture was always cutting edge, but it does look like the shell has generally been kept as intended throughout the decades, with the the fixtures and fittings updated for the modern era. The agent points out that the windows have been renovated, with a new roof added, plus new carpeting and more. Well maintained, that's for sure.
As for space, that's down as covering around 4,300 sq. ft. and on a one acre site. Within that, you get four bedrooms, four bathrooms, a further four rooms of living space (including a huge lounge), a kitchen, a separate guest house and of course, that iconic garage with room for four cars, Ferraris or not.
The new price as of this week is $1,295,000, which works out at around £809,000. Not cheap admittedly, but the continual discounts points to someone being very keen to sell – and probably open to an even lower offer.
Find out more at the Redfin website
Property Location