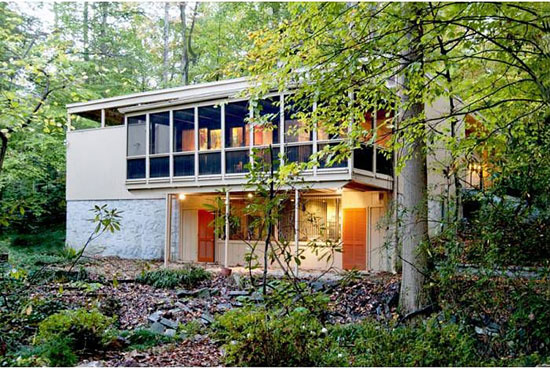 If you want to know how to renovate a property from the middle of the 20th century, you should take a good look at this 1950s midcentury modern property in Atlanta, Georgia, USA.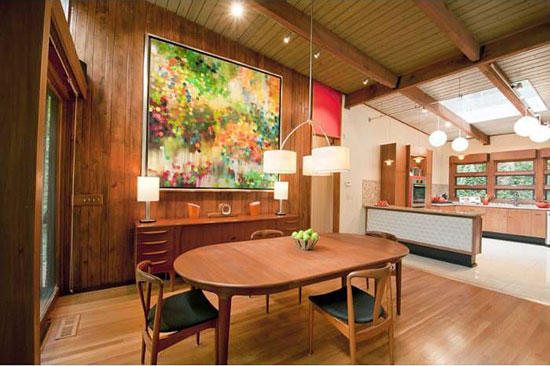 Dating back to 1956 and offering 3,068 sq. ft. of space (not to mention one acre of 'nature reserve' outside), this midcentury gem offers the best of both worlds – bags of originality and all the home comforts of the modern era. Only these modern-day features look just like the old ones.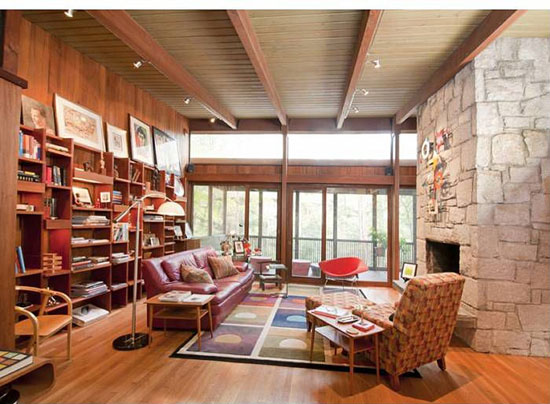 That's because the renovation has been undertaken with an attention to detail. So the updated kitchen and bathroom fit effortlessly into the '50s build, which in turn offers tongue and groove ceilings, a granite foundation, custom glass windows and skylights. There's also built-in  woofs fittings, a large balcony area, a central stone fireplace and a rather cool bar area.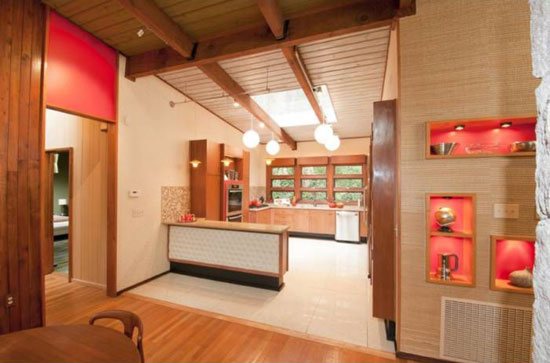 But it's all done without looking too staged. This is a house that looks like a home. Within the house, you'll find open-plan living areas, along with three bedrooms and three bathrooms. Outside, that natural expanse also features a 'bubbling waterfall' and 'zen garden' – if the relaxed space inside isn't enough for you.
$650,000 is the asking price, which works out at around £400,000.
Find out more at the Domo Realty website
Property Location