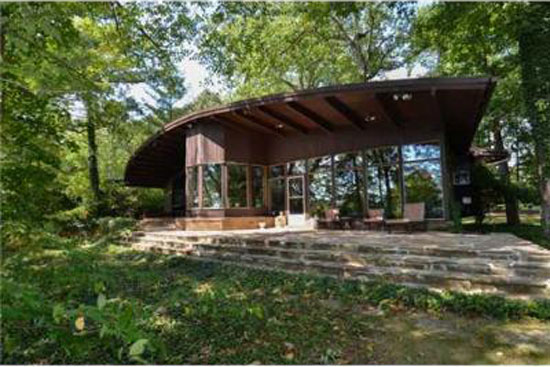 Some of you might recall the stunning Otto F. Seeler house and movie location in Miami that we featured last year. It was a stunner and hugely expensive. Fast forward to 2013 and this 1950s Otto F. Seeler-designed midcentury modern property in South Bend, Indiana, USA is up for sale – and it's certainly not an expensive property.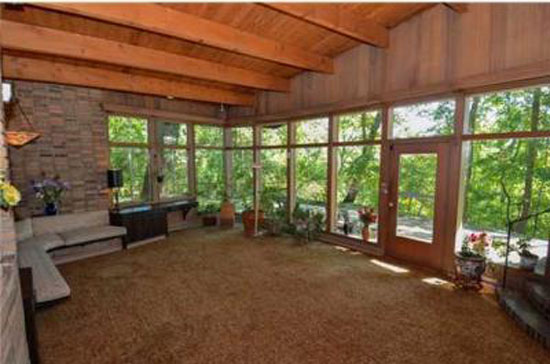 Or at least, it's not expensive compared to the prices we're used to in the UK. More on that later, For now, let's focus on this distinctive design, which dates back to 1956 and is found in the same town as the University of Notre Dame, where Seeler led the School of Architecture for some time. It was actually built for his own family and is flanked by two other others – so you'll be living in your very own corner of midcentury America.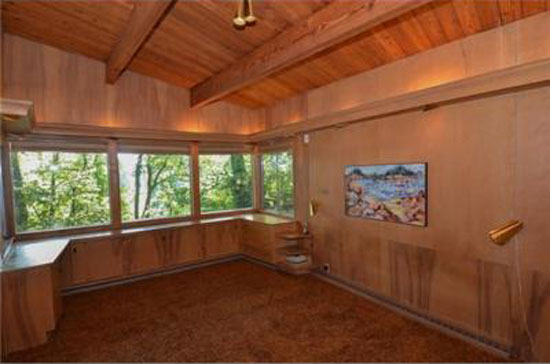 It's an interesting design, with the accommodation spread over a single storey, with the rear notable for that overhanging roof and extensive glazing, likely to be there to take advantage of the surrounding countryside, which looks idyllic.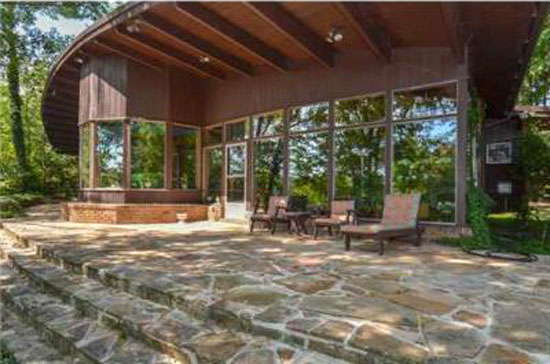 Inside is a mix of wood panelling and exposed brick, with the hint of this needing some upgrading. Not too much though, this is packed with original features (shelving, fireplace, fitted seating to name just a few) and a layout that looks to lend itself well to modern, open-plan living. There's around 1,988 sq. ft. of space, including three bedrooms, along with two full and one partial bathrooms.
It's on the market for $259,000, which works out at just £161,000.
Find out more at the Cressy & Everett Real Estate website
Property Location