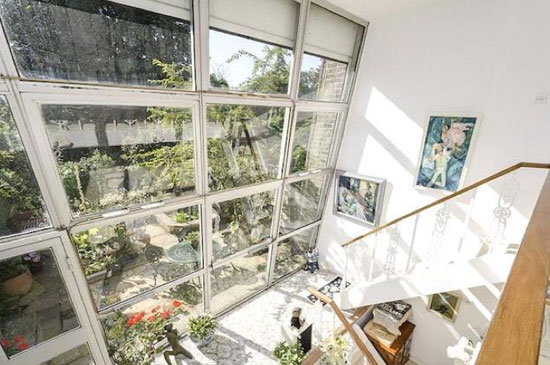 We have featured Ted Levy properties in the past, which always tend to be interesting, if a bit/lot on the pricey side. This Ted Levy-designed three-bedroom modernist property in London NW3 certainly follows that trend.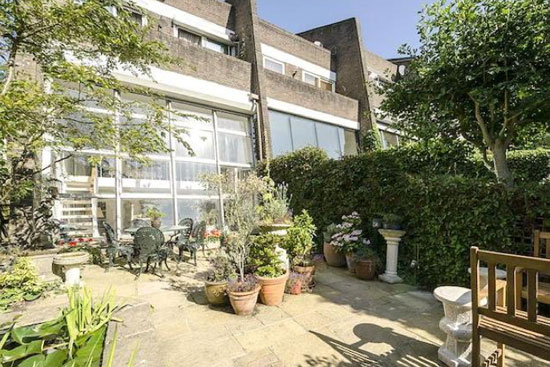 We think it's a '70s build, probably early 1970s and on what's described as an 'enviable location' on a sought after road. Essentially this is a terraced house, albeit an end terrace. Perhaps the most expensive terraced house you've encountered.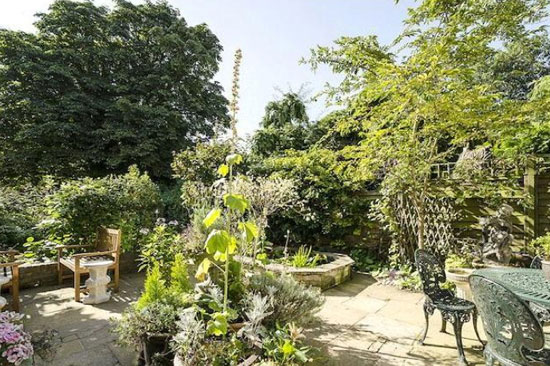 No doubt location and space play a big part in that price tag, but we would like to think that the distinctive architecture plays its part too. Modernist, possibly even brutalist in nature, it looks fairly typical of a modern-era townhouse from the front rise, but the rear shows an angled property with balcony and extensive glazing, ideal for looking out onto the 60ft garden that sits behind the property. The inside looks almost 'country cottage' in comparison, not really what we would expect. But that's down to personal taste. The space is pretty extensive here, it just needs your own touch on the decor.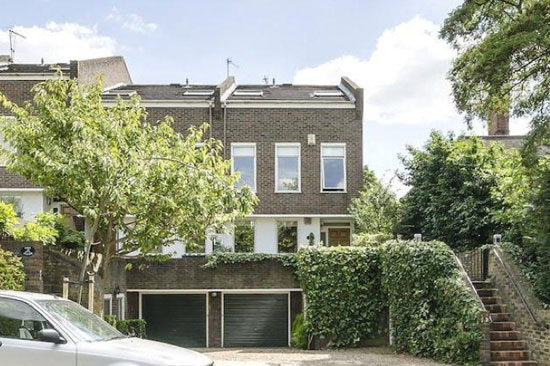 As for that space, there is in excess of 2,700 sq. ft. of it, made up of an  split level entertaining space, illuminated by that double-height wall of glass overlooking garden, along with three or four bedrooms, served by three bathrooms over the upper floors, the fourth bedroom currently being used as an artist's studio. The bedrooms also have access to one of two terraces at the rear of the house.
There's also a reception room, kitchen, guest cloakroom and utility rook, with a large integral garage, with considerable space for parking and additional storage. As we said, there is a 60ft garden at the rear, which you imagine is something of a premium in the area.
It also adds something onto the price. If you want this place, it has a price tag of £2,900,000.
Find out more at the Zoopla website
Property Location