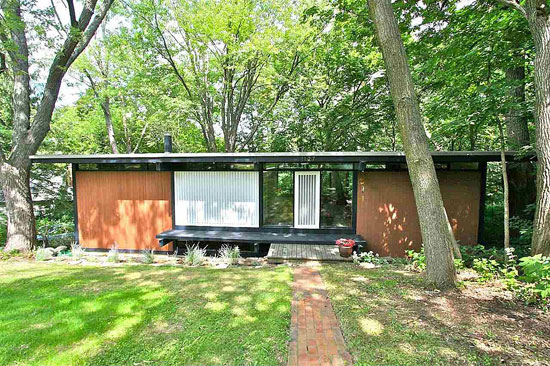 There is a Mies Van der Rohe influence on this 1960s midcentury-modern property in Madison, Wisconsin, USA.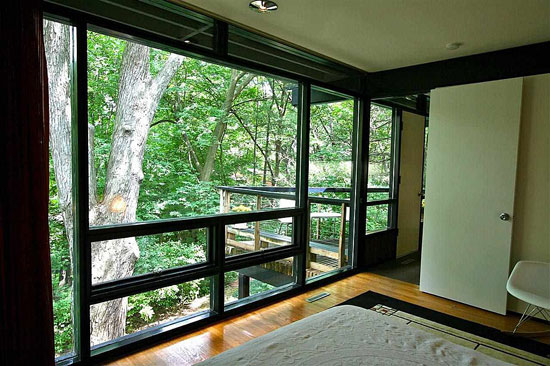 That's according to the agent anyway, who point out that this 1961 build was the work of an unnamed architect who had a connection to Mies Van der Rohe – presumably as a student.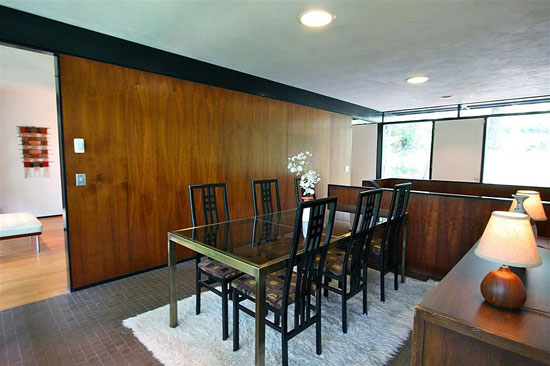 The end result is a distinctive house with plenty of glazing to one side (the one with views of the lake), mixed with an an abundance of wallspace elsewhere for your art. There's also 'furniture grade' walnut aplenty, recessed baseboards and an originality to the place. It has been updated (see the kitchen for example). But the majority of this place looks faithful to the original 1960s design.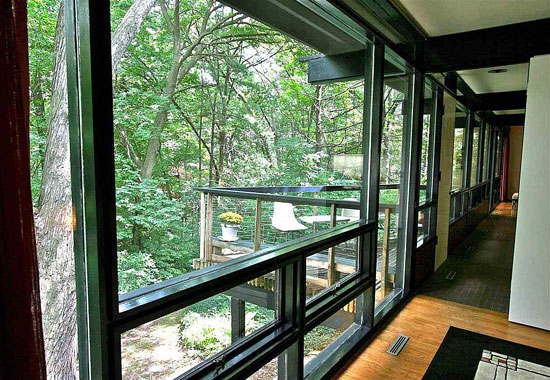 Internal space is around 2,090 sq. ft. (on a plot of around 10,053 sq. ft., with three bedrooms, two bathrooms and what looks like a good amount of reception space. The balconies are something special too. Oh yes, there's garage as well, sitting underneath the main accommodation.
$389,900 is the price, which by my reckoning is around £250,000.
Find out more at the Zillow website
Property Location