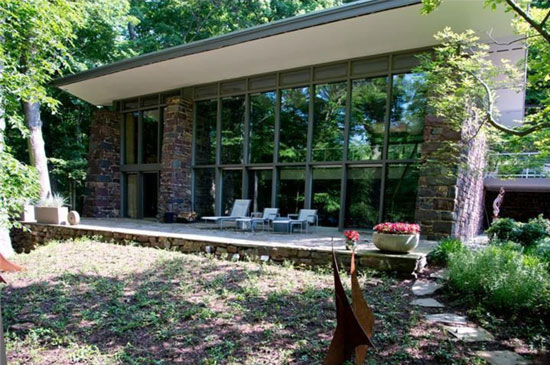 It dates back well over 50 years, but this 1960s Paul Rudolph-designed midcentury modern property in Newtown, Pennsylvania, USA is a still head turner.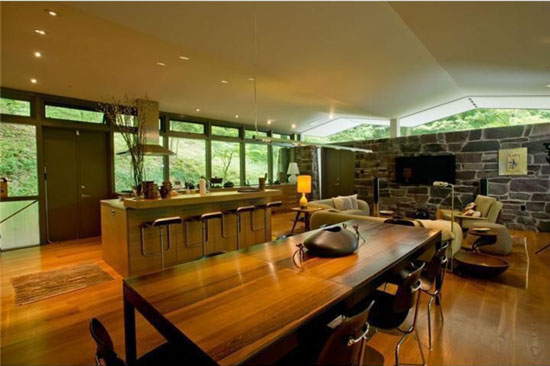 According to the agent, this place was hidden away and generally for gotten about for years before the current owners spotted it, bought it and restored it. Thankfully without ripping the heart and soul of it in the process.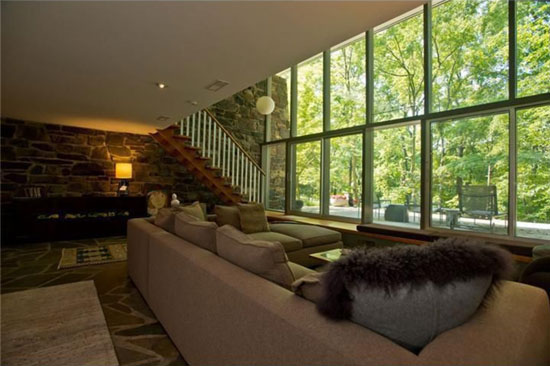 The agent adds that interior walls were opened, baths redone with quality materials and the kitchen was totally renovated with pecan cabinets, high-end appliances and granite counters. Indeed the structure was 'bought down to the studs' in some areas, with updates to the plumbing, windows, heating and roof. The end result is what you see here. A mix of the old and the new, with the 'old' definitely coning out on top thanks to that stunning frontage. internal stone walls, double height ceiling (in the living area), large open living spaces and the distinctive roof.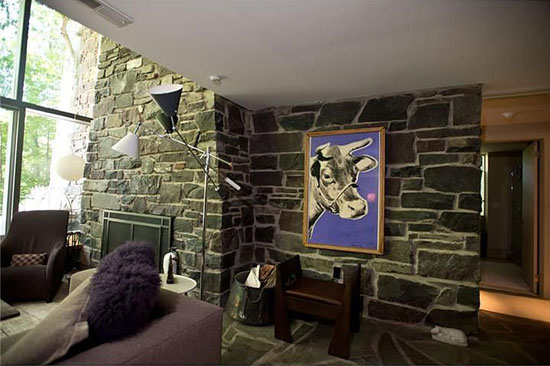 Plenty of space too, down as 3,588 sq. ft. on a site that covers a whopping 29 across overall. Privacy is certainly guaranteed. Talking of space, the house has three bedrooms and three bathrooms plus a good amount of reception space, with a garage also attached to the property.
That renovation obviously wasn't cheap, so the price isn't either. You are looking at $2,795,000.
Find out more at the Zillow website
Property Location