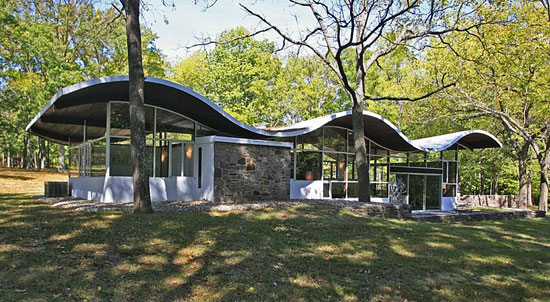 This has apparently been voted one of the 10 best houses in the US by Architectural Record. The 1960s Jules Gregory-designed midcentury modern property in Lambertville, New Jersey, USA has also just gone on the market.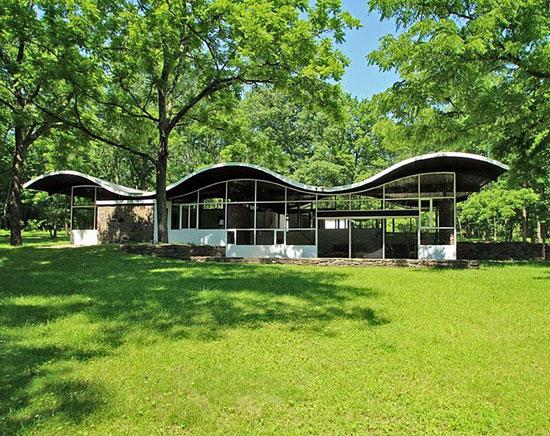 It is, quite simply, stunning. In fact, I don't know where to start really. Sat on a 10-acre site, the house, which dates from 1960, stands like nothing else I've seen, a mix of stone and glass topped off with that sweeping curved roof. And we've not even got to the inside. Once in there, you can see how the design works with its landscape, bringing those outside spaces inside via those huge panels of glass, with the open plan space only adding to the impact. That theme continues with the wood, slate and stone interior. Architecture working with nature.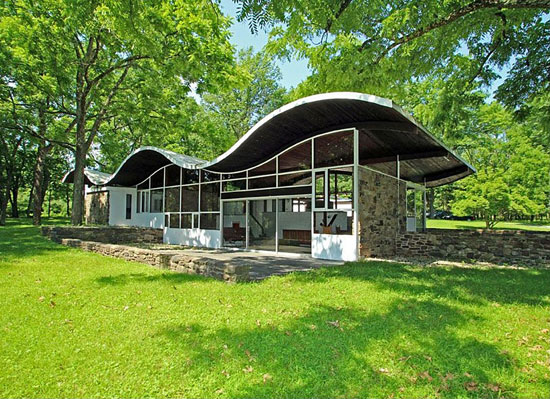 Oh yes, not just the one house either. Head over the footbridge and toy'll find a separate guest house in keeping with the design of the main house. So if the in-laws come round, they can have their very own, self-contained space.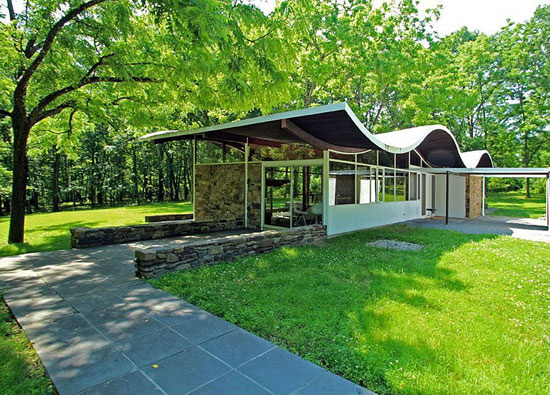 Total accommodation covers 2,800 sq. ft. with around four bedrooms and three bathrooms listed, with the images pointing to plenty of reception space too, as well as a finish that suggests this place has been updated for the modern era, despite what you might see at first glance. That's perhaps down to the period furnishings, which are available, should you want to keep it.
As for the house itself, the selling price is $999,000, which works out at £653,500.
Find out more at the Zillow website
Property Location