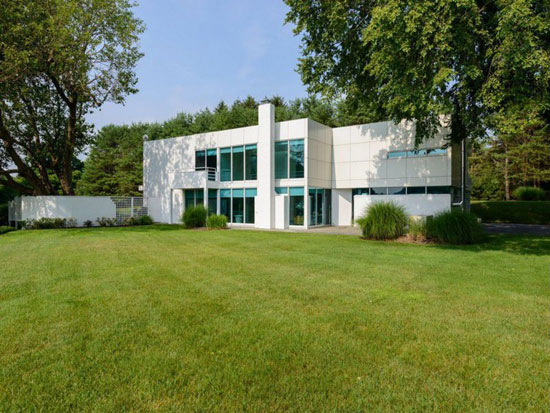 Someone has taken 1930s modernism and recreated it five decades later. The end result is this 1980s four-bedroom modernist property in Lloyd Harbor, New York state, USA.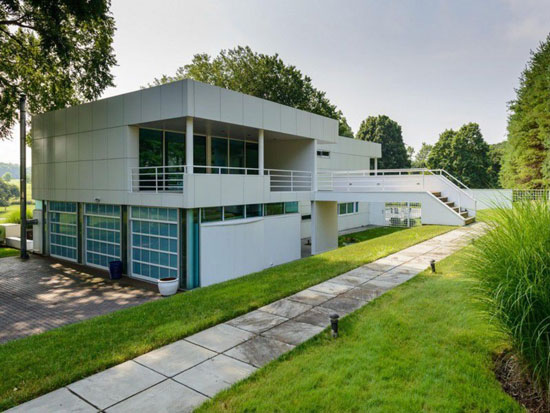 At a glance, you would be forgiven for thinking this was a 1930s build, but as the agent points out, this is a house inspired by Le Corbusier and the Bauhaus school, sat on a small hill just off a beach. Luxury living it most certainly is.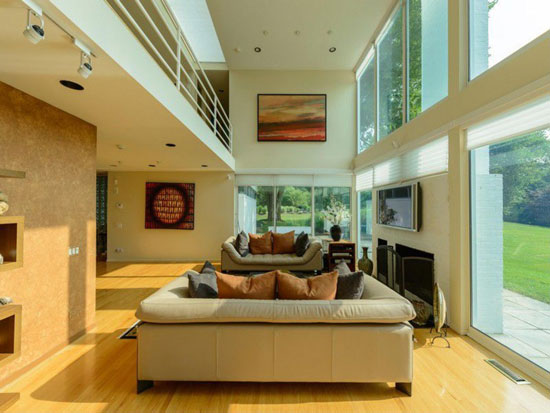 Lovely architecture too in this bold white build, not least with the double height ceilings, extensive glazing, glass walls, internal and external balconies and that rather cool outside foot bridge. As for thst luxury, this really is your very own country club with the heated pool, hot tub, sauna, tennis court and your own mooring over the 101,930 sq. ft. lot. We can't imagine ever needing to leave this place (once we had checked the internet connection, obviously).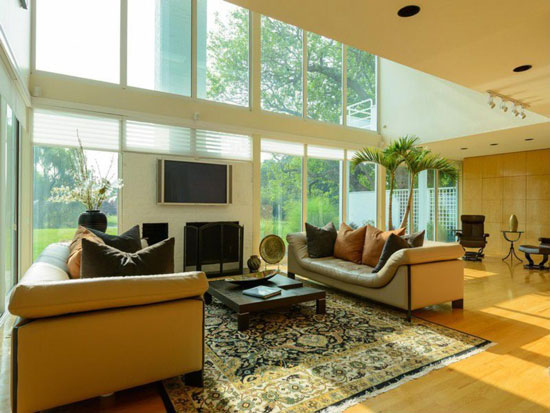 Space wise is listed as four bedrooms and five bathrooms, but as you can see from the images, there is so much more than that with extensive reception space throughout this place, not to mention the kind of kitchen you would expect in a place like this.
Want it? You'll need to find $1,998,000 to secure it.
Find out more sat the Sotheby's website
Property Location