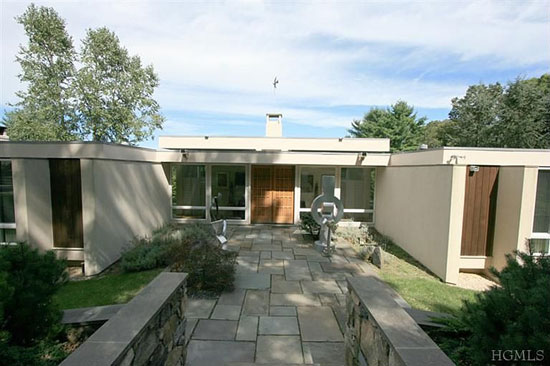 We're intrigued by this place, not least because the agent tells us that this 1960s midcentury-modern property in Katonah, New York state, USA was designed by two Bauhaus-trained architects. Annoyingly, the agent doesn't actually give us any names.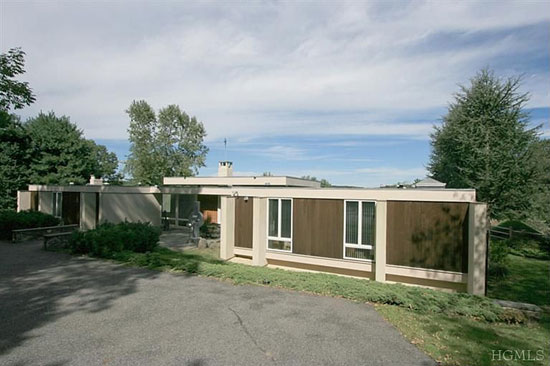 Saying that, the house does much of the talking. At the modernist end of midcentury modern and dating back to 1960, it's a house that looks to have kept the same design over the decades, although the interior has certainly been updated. Nothing too extreme though – really just keeping up with the times.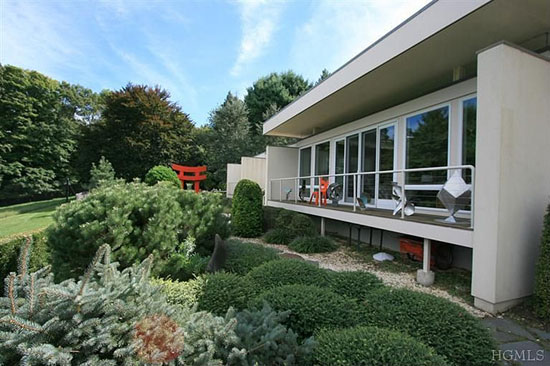 The house, which sits in around five acres of land, has a 'serene' Japanese garden flanking the entry, with an entrance gallery 'perfect for showcasing art'. With talk of a professional artist studio also within this place, I think it is safe to say that an artist was certainly a past resident here or indeed, the most recent.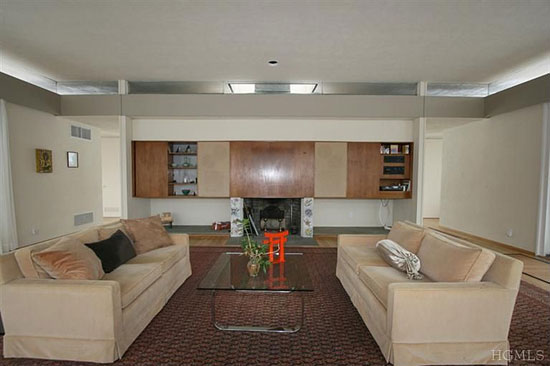 Internal space is around 2,512 sq. ft. and includes thread bedrooms and three bathrooms, not to mention a modern kitchen and plenty of reception space, which seems to overlook those gardens and beyond. Talking of outside space, those five acres includes open meadows, rare and specimen trees and an amazing swimming pool. Certainly living the dream.
But if you want that dream, you'll need to find $1,100,000, which works out at around £718,000.
Find out more at the Zillow website
Property Location