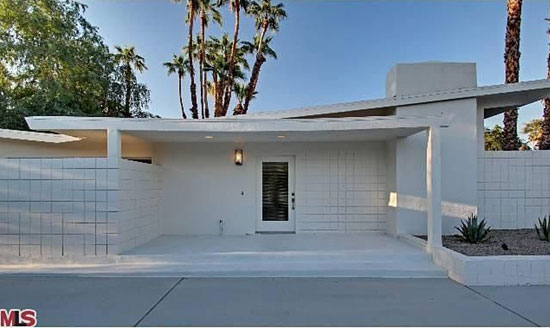 Love midcentury houses? Love golf? I  that case, this 1960s four-bedroom midcentury modern property in Rancho Mirage, California, USA should be just the job. If you have the money, obviously.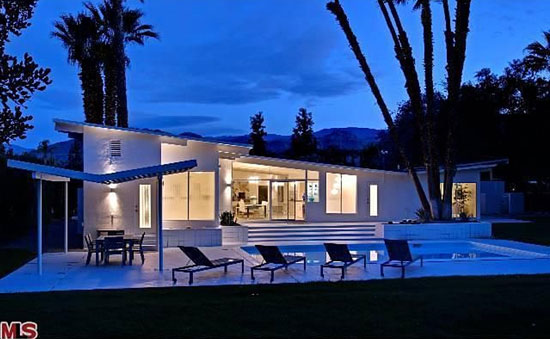 The house dates back to 1961 and was built on the 17th Fairway Tee of the Tamarisk Country Club. That's right, you are on a golf course. You're also on 'Frank Sinatra Drive', which is about as cool an address as I've seen.
the house itself retains its distinctive shape (and location), but the current owners have gone to great lengths to restore ad update it. You might not like the finished look, but there's no denying that this place has been the subject of a lot of work and investment.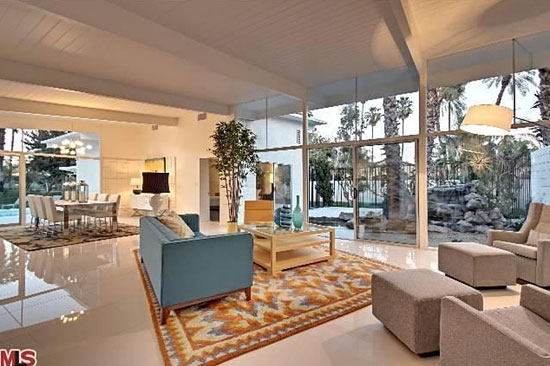 The agent points out new porcelain flooring and designer carpet throughout, not to mention a master bathroom with 'party shower' and freestanding tub plus a kitchen with new cabinetry, Viking appliance suite and a Fisher Paykel refrigerator.
Of course, we're more interested in the angular roof design, a layout that brings the outside in (and vice versa) and the kind of outside entertaining space you would expect to find in a hip '60s movie or TV show. If there were more original fittings and furnishings inside, we'd probably go more overboard about that too. But if you buy it, you can always add a little more character back in. It's a pretty blank canvas.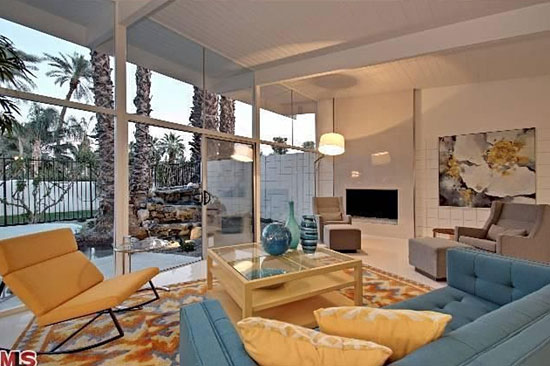 Four bedrooms, three bathrooms, plenty of open plan reception space and a pool and terrace area for kicking back when you've finished a round of golf. $950,000 is the price of all of that.
Find out more at the Zillow website
Property Location