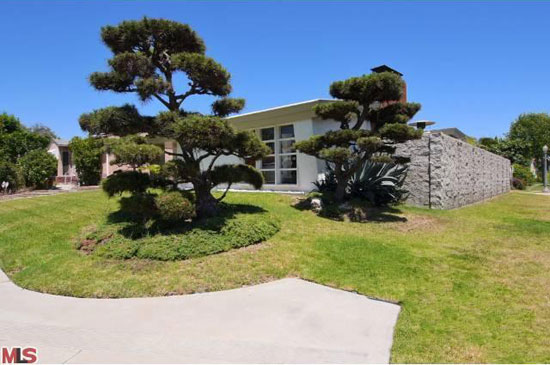 It looks like someone has taken this 1940s Romeo Aristides Rodriguez-designed midcentury modern property in Los Angeles, California, USA and turned its period appeal up a few notches. It works for us.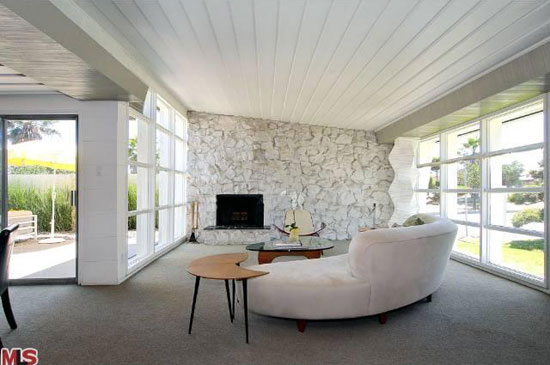 Described by the agent as 'late 1940s modernism', it sits on a corner lot in an area of 'very traditional homes'. By that, we think they mean this place jumps out at you as soon as you turn that corner.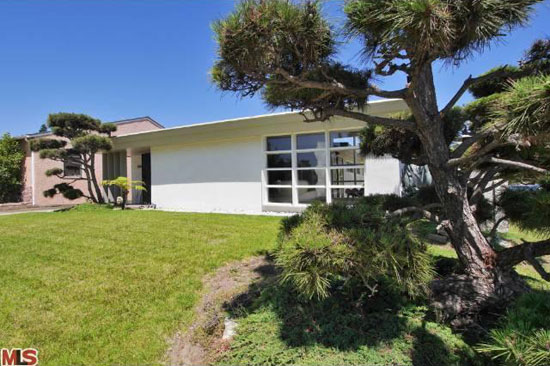 Judging by the exterior shots, so it should, although it is the interior that really sells it to us. The wood panels, extensive glazing and exposed stone all work for us, but there's a really clean look about this place too. it has been renovated well, emphasising the redwood, combed plywood, and Formica, but without being overly renovated (if that makes sense).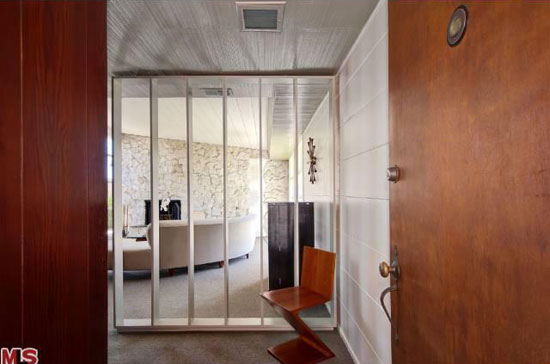 As for space, the agent points out that a 'striking' white granite fireplace anchors a living room that flows into dining area, kitchen, and full-length patio for your indoor/outdoor entertaining. You also get three bedrooms, two bathrooms, an office and a detached two-car garage.
But you'll need to find $875,000 (£580,000) to secure it.
Find out more at the Redfin website
Property Location