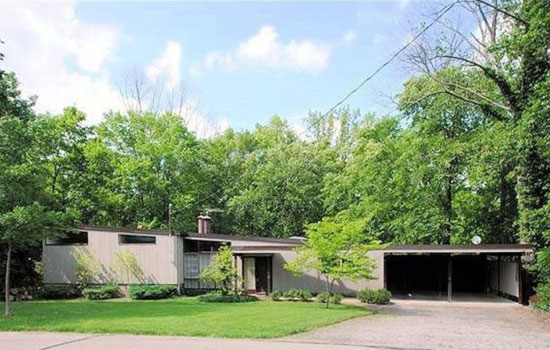 Details are quite sparse on this one, but pictures are plentiful, showing this 1950s Jim Alexander-designed midcentury modern property in Cincinnati Ohio, USA as a well-reserved example of its type. Good price too.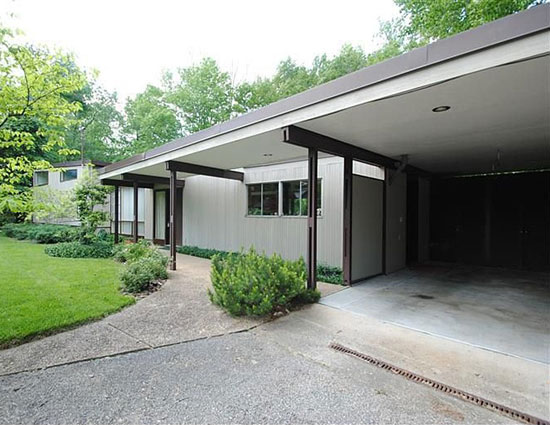 The house dates back to 1955 and is described by the agent as one of the last original architectural gems in the area. Looking at the shots, we have to agree. The property itself is designed around its surroundings, looking like a single-storey build from the froth, but actually sitting on a hilltop, with an additional floor and balcony space taking advantage of the hill and its forest views.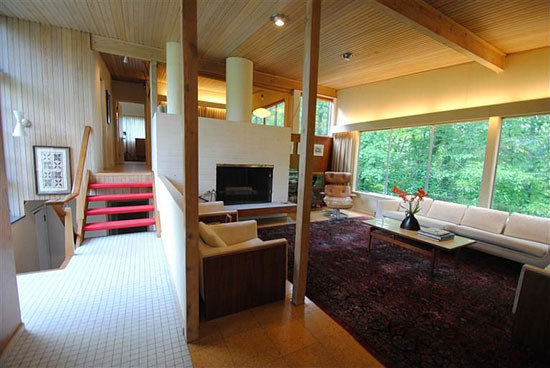 Inside is something of a dream for fans of the era too – and that's discounting the authentic period fixtures. Open plan living, wood panelled ceilings, fitted period furniture and a wonderful glass 'box' to really take in the scenery. Check out all those images, you'll soon get the idea. There are four bedrooms and three bathrooms within this place, along with numerous receptions in the 1,300 sq ft of space, with the full plot covering around 66,167 sq ft in total.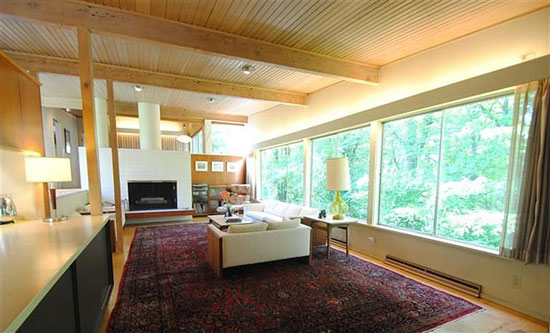 That price? Well, some work is needed on this place, so it is priced to sell at $225,000, which works out at just £149,000.
Find out more at the Zillow website
Property Location