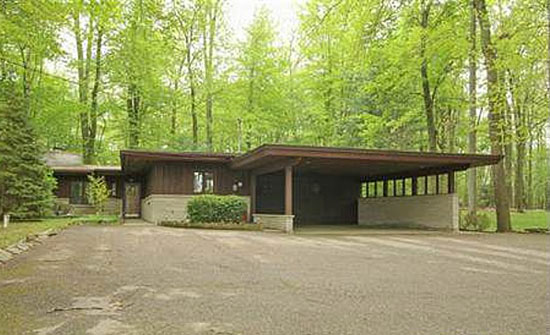 Now I'm no expert in regional house prices in the US, but I do know what your money gets you (more or less) in the different areas of the UK. With that in mind, the price of this 1950s Frank Lloyd Wright-inspired three-bedroom property in Battle Creek, Missouri, USA is pretty unbelievable.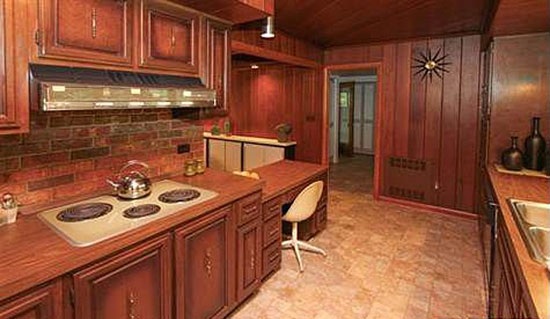 Details are pretty scarce on its past, but we do know it dates from 1954 and (as we mentioned in the title) has a design inspired by the work of Frank Lloyd Wright. It also has one other thing on its side – originality.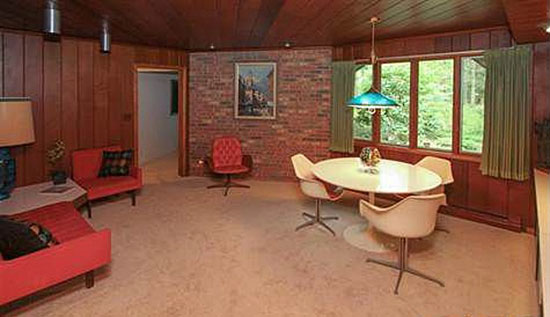 This place looks pretty much untouched for years, with period furnishings scattered about the place like confetti. Granted, we don't know if that dining table, the armchairs, sofa, clocks and light fittings are included in the deal, but we suspect they're up got negotiation. That's on top of the wood paneling, exposed brick walls, huge windows, open plan spaces and the overall design, geared to mixing outside and inside space effortlessly.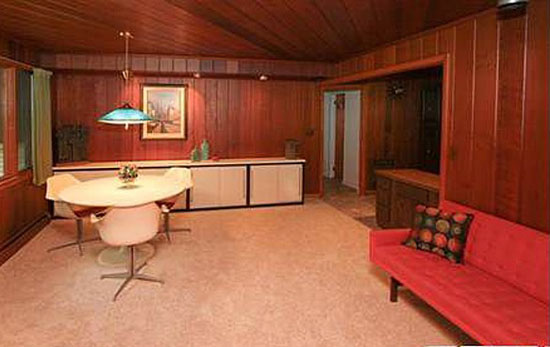 Talking of space, there's plenty of that outside too. One and a half acres of land is included in this sale, so privacy is guaranteed. Inside space includes three bedrooms and two bathrooms, over a total floor space of 1,974 sq. ft. Some updating certainly required (see the kitchen and bathroom for example), but overall, it looks in pretty decent condition on the face of it. The only thing left to mention is the price. It is on the market for $149,900, which by my reckoning is £98,200. Yes, really.
Find out more at the Zillow website
Property Location