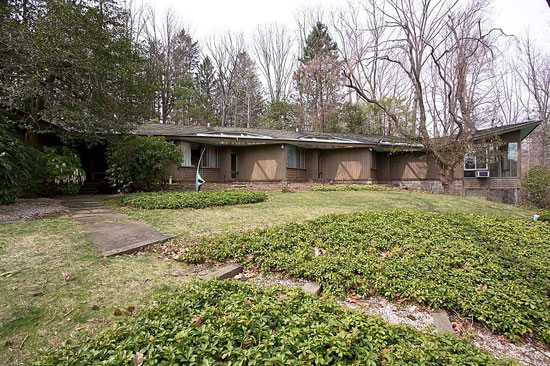 I think this is our favourite type of find. A property build by (or for) someone, who has subsequently maintained that design for a number of years. That's the case with this 1950s four-bedroom midcentury modern property in Armonk, New York State, USA.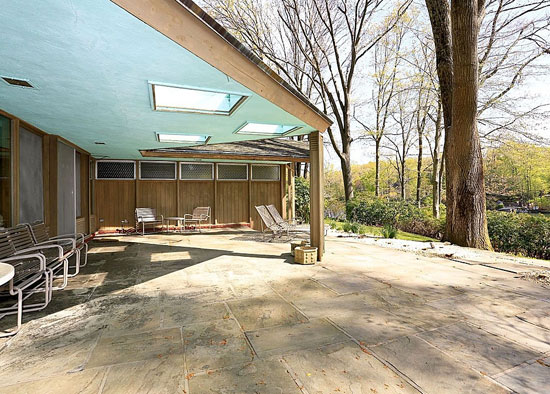 It dates back to 1950, which makes it around 63 years old. Amazingly, this is the first time that the house has been on the market since that year – and it certainly shows. The house was no doubt cutting edge design when you consider it was built just a few years after the Second World War ended. Even now it jumps out at you, still looking years ahead of many new builds we see.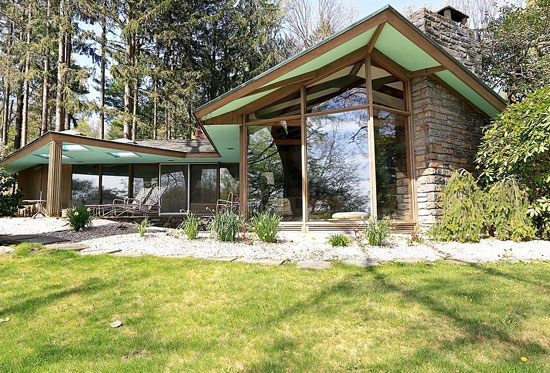 Sharp angles, a distinctive roof, intricate detailing on the exterior and huge windows that look out onto perhaps its main selling point. That being a location overlooking the nearby North Lake and the towering pines beyond. It also sits in 1.5 acres of grounds, which give access to that river lake frontage. We love the sculpture in the gardens too.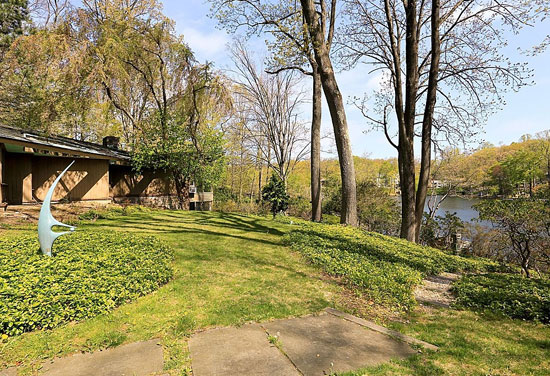 Inside, as you might have guessed, the theme continues. High ceilings, wood panelling and a plethora of period features and design. We don't get as many shots of the inside as we would like, but what we see indicates a well maintained place, but perhaps in need of some modernising to bring in a few modern comforts.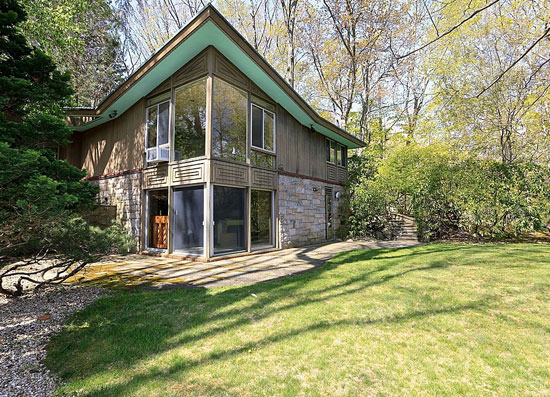 The house covers around 5,160 sq. ft., with four bedrooms and four bathrooms, not to mention expansive living areas. Peace, tranquility and pioneering midcentury design, this is something special. But you'll have to dig deep to secure it, with an asking price of $2,999,000.
Find out more at the Zillow website
Property Location