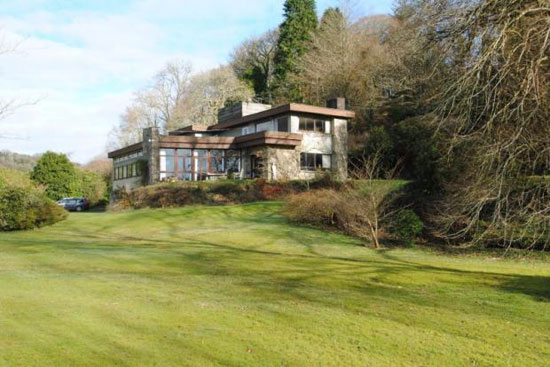 Thanks to Chris Billett for pointing us in the direction of this 1960s three-bedroom modernist property in Bodmin, Cornwall.
It is said to have been finished in 1961, with the architect unknown, although the agent points out that it was 'originally designed by a pupil of the renowned architect Sir Basil Spence' and and is considered to be 'in a similar style to that of Frank Lloyd Wright.' It was originally a mix of residence and small private school.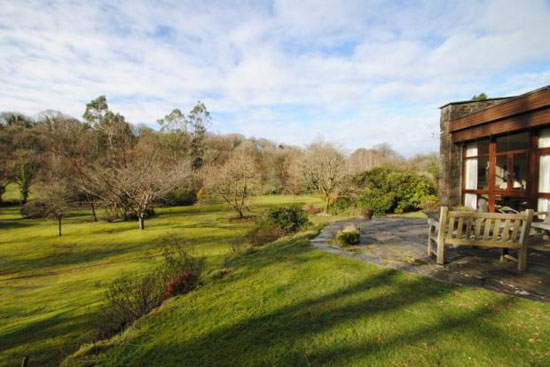 As for location, it's in the River Camel valley, with over 500 ft. of frontage onto the river (with fishing rights), three acres of land, plus stunning views through the valley towards Lamphill Woods and far beyond. It's also quite a sizeable build too, with over 3,600 sq. ft. of space including basement garaging.
The design of the property uses 'large and high windows' for maximum light, with many elevations 'finished in dressed granite'. As you might have guessed from the images, it is now in need of some work, which the agent claims would, in their opinion, 'significantly enhance the value.' So possibly a good investment.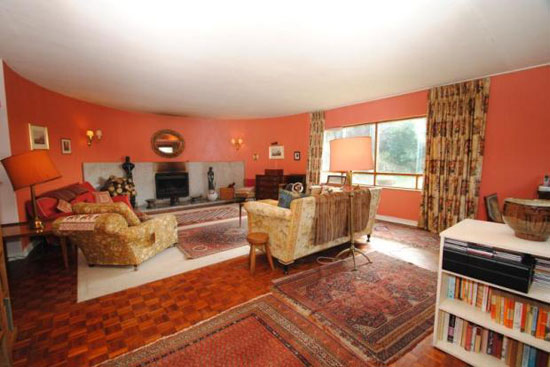 You approach via a private drive through the grounds and woodland, with the lower basement level offering garage/workshop areas, a lobby area leading off the garage and a further large storage area. An internal staircase leads to the ground floor.
Once upstairs, you'll find a reception room to the right, with double and glazed doors then lead to the main entrance hall, which connects to a side entrance hall with further door leading outside. There's also a utility and cloakroom here.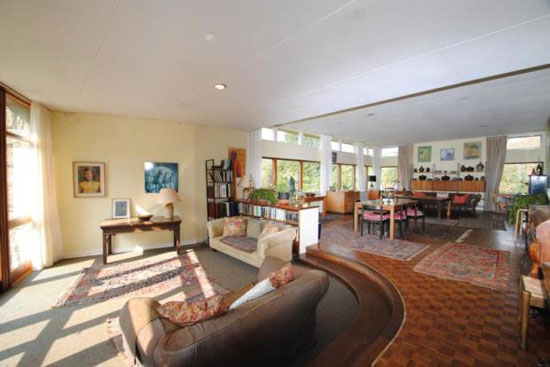 A further door leads to the kitchen, along with the smaller of the two principal reception rooms with a half rounded wall to the rear and wide granite fireplace and hearth. An internal glazed and sliding door leads to the principal reception room and a further door then into the main hall.
A wide staircase goes to the first floor, with principal bedroom (with en-suite) opening onto the roof terracing. The floor also including a laundry room, a family bathroom plus second and third bedrooms.
I know, that layout does sound confusing. Perhaps it's a house you need to see top understand fully. If you are interested in it and want to view, £675,000 is the asking price.
Find out more at the Rightmove website
Property Location