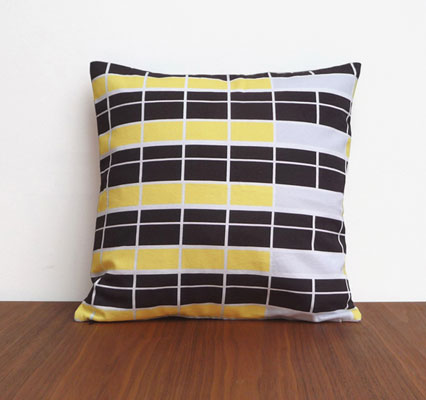 We're taking a brief break from the houses to flag up some homeware inspired by architecture we have featured in the past. Specifically, these Barbican and Golden Lane-inspired cushions at Things You Can Buy.
As that indicates, these two cushions are inspired by the Barbican and the Golden Lane Estate in the capital. Or rather, the facades of Great Arthur House and Cromwell Tower.
Both of the handmade cushions have a plain black reverse and feather inserts and made from 100 per cent cotton. If you can't afford the apartments, you might be able to afford the £48 for one of these.
Find out more at the Things You Can Buy website