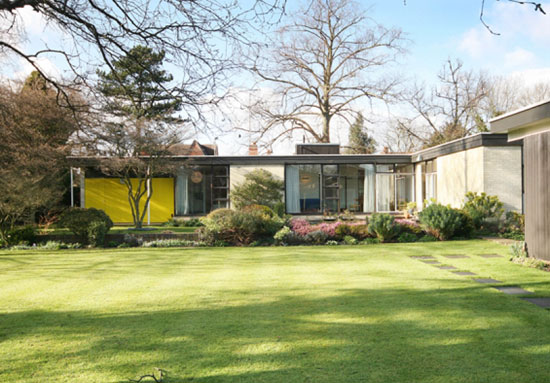 Seems to be a good time to find British midcentury gems for sale, which now includes this wonderful 1950s Fello Atkinson and Brenda Walker-designed grade II-listed midcentury modern property in Leicester, Leicestershire, which is known as the Goddard House, due to it being built for the Goddard Family.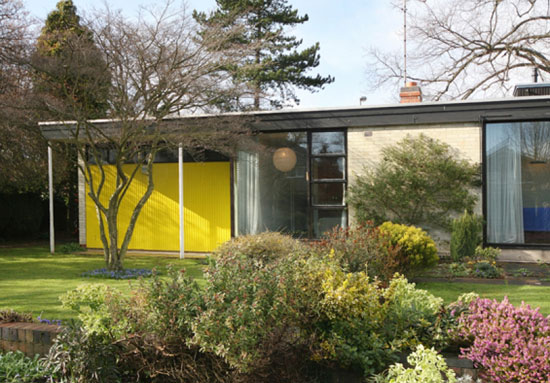 In the 'sought-after' Stoneygate area of Leicester, the house is described by the agent as 'one of Britain's finest post-war architect-designed homes'. When you see it, you'll see why. English Heritage has seen this Bauhaus-inspired build, giving the place grade II listing not long after for its design and original condition. The house actually dates from 1954, a single-storey property designed by Fello Atkinson and Brenda Walker of James Cubitt & Partners, a noted London-based architectural firm for the Goddards. Incidentally, the sale family is now selling it.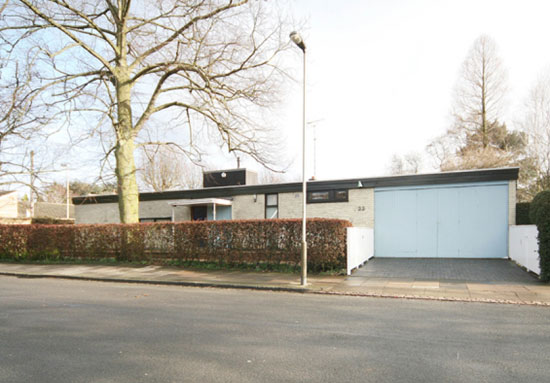 We love the full-length windows, as well as the Westmorland slate hearth and mantelpiece, welsh slate window sills and the wide use of hardwoods, which includes African mahuhu, pearwood, rosewood and mahogany. High-end finishes, that's for sure. We can't imagine many houses in the 1950s had underfloor heating either, which is located throughout the house.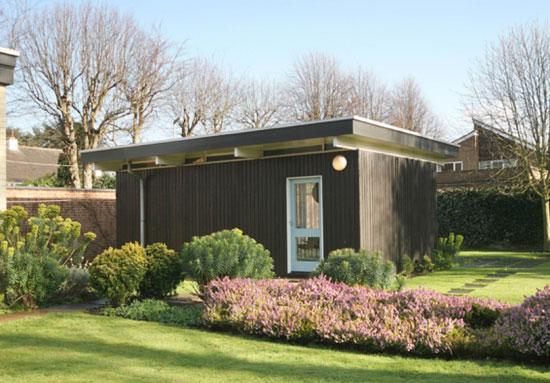 As for the layout, across that single storey you'll find five bedrooms. plus a large living room area, connecting through to the kitchen. There's also a bathroom, a study, builder room and as you might have noticed from the snaps, a wonderful separate garden studio, which you'll find in the quarter of an acre of garden.
If all of that appeals, the price is £515,000. More images below.
Find out more at the Modern House website
Property Location