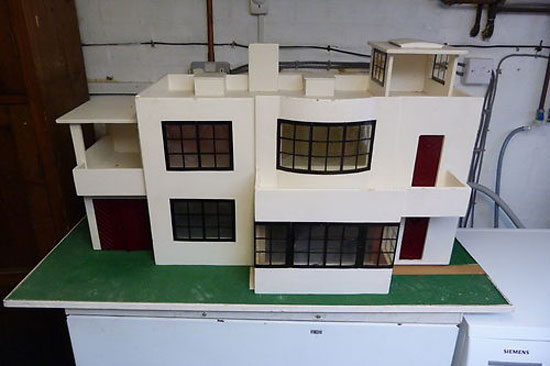 Ok, this isn't the full-size houses we usually feature. But as there are a lot of art deco fans who browse the site, we thought you might want to check out this 1920s Triang art deco dolls house we've spotted on eBay.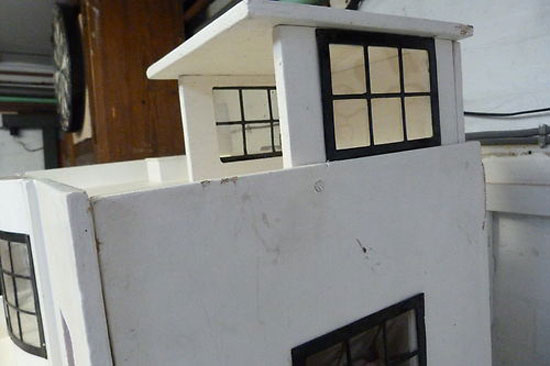 According to the listing, this is an authentic 1920s model, with two storeys, four rooms with balcony and a roof terrace, the whole thing sized around 59cm x 32cm x100cm.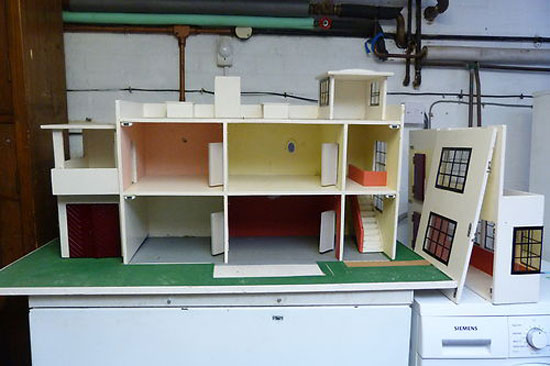 All windows are said to be intact and it has electric power, although that isn't currently connected. Condition is described as 'a little dirty on the outside' but generally in 'very good condition'. If you are wondering if you can kit out a period house like this, a search of the same auction site shows a selection of period pieces that could go inside, some if it pretty cool too (like artwork, for example).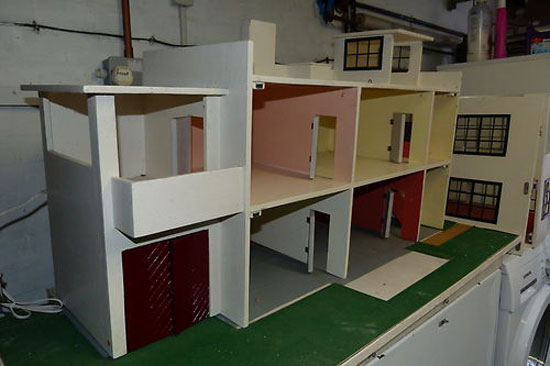 The one big downside though, is the price. It's up at £250, although that might prove to be a shrewd investment. You don't see a lot of these around in good condition these days. If someone was shrewd, they should remake something like this. There's certain to be a market for them.