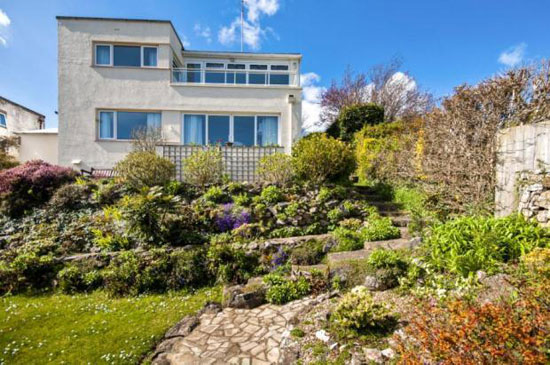 Huge thanks to Matt Somerville for flagging up a house that doesn't look much now, but offers so much potential. This 1930s William Lescaze-designed modernist property in Paignton, Devon.
One of a group designed by Swiss-born American architect Lescaze and built by Staverton, who was the architect behind the iconic High Cross House, which is now owned and run by the National Trust. This one was built just three years later (in 1935), with a style not a million miles apart.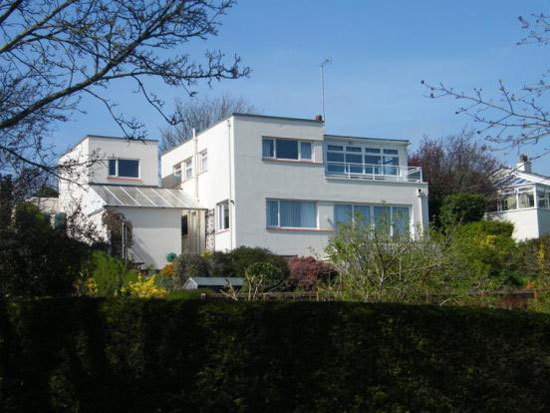 But it's far from perfect. This house has been subject to plenty of modernisation over the years. Yet despite that, the house still retains the original shape and is far from a write-off. You'll just need some vision to get it back to where it was, but it is possible.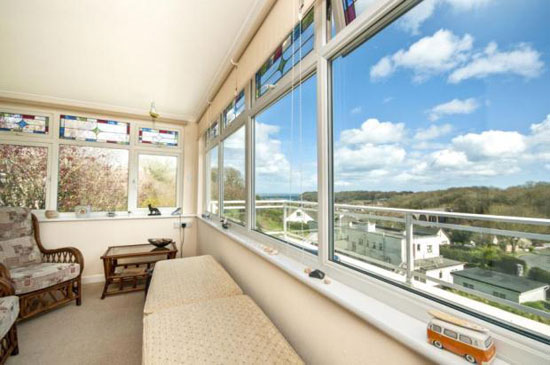 Views are obviously a key selling point here, with the property sitting high above the town. As for space, nothing listed on the details, aside from the three bedrooms, but the images show a large modern kitchen and living rooms that open onto the balcony that overlooks what seems like a substantial garden.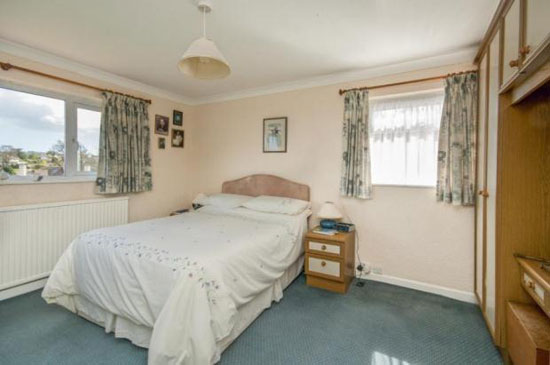 More images in the gallery, with the asking price a seemingly modest £350,000.
Find out more at the Rightmove website
Property Location