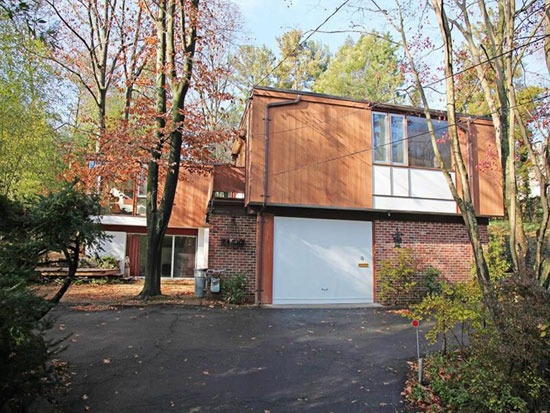 We love originality, which is definitely one of the strong points of this 1960s Wilson Enrique Garces-designed midcentury modern property in Rye Brook, New York state, USA.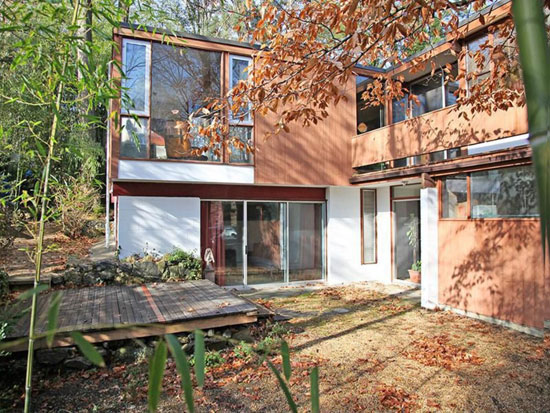 Wilson Enrique Garces isn't on our radar, but according to the agent, the architect was a student of Ludwig Mies van der Rohe at the Illinois Institute of Technology's School of Architecture in Chicago. He obviously learned his trade well.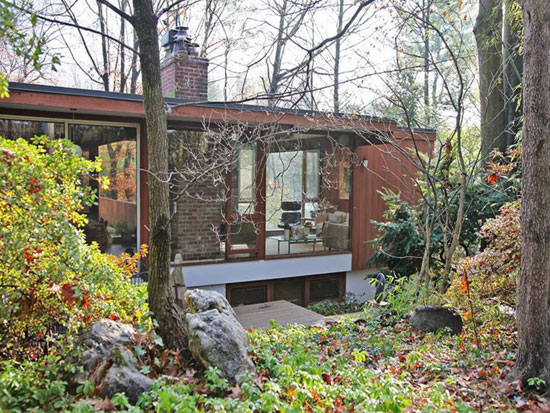 The house, which dates back to 1961, straddles both the modernist and midcentury styles and is described as a 'hidden gem'. Looking at the surroundings, it looks pretty well hidden too. Indeed, it sits in 'mature landscaping and lush bamboo', so you should be pretty well secluded.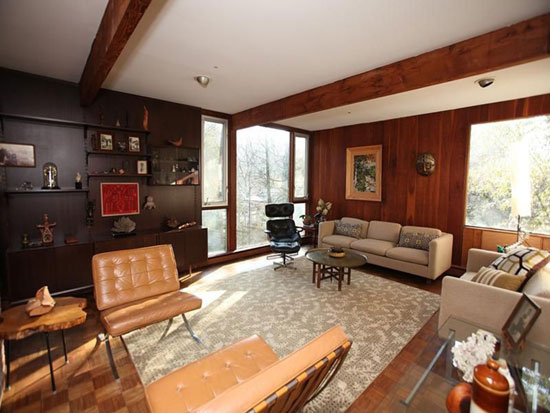 The interior looks largely untouched over the years. Admittedly, it could be owned by someone recreating that era, but that doesn't quite add up to us. The kitchen, for example, looks lived in, not stylised. We think this place and its features have simply been well maintained and fitted out with some pretty cool pieces of design over the years.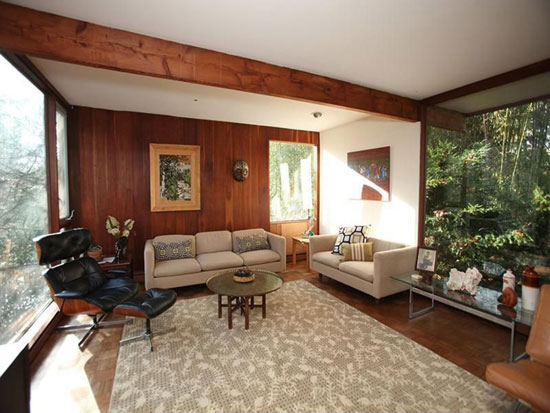 As for space, that's only outlined on the listing. We're told the house covers 2,892 sq ft and sits in a plot of 17,762 sq ft, with five bedrooms and 3.1 bathrooms inside, not to mention plenty of bright and open living space (helped by floor to ceiling glazing in some rooms).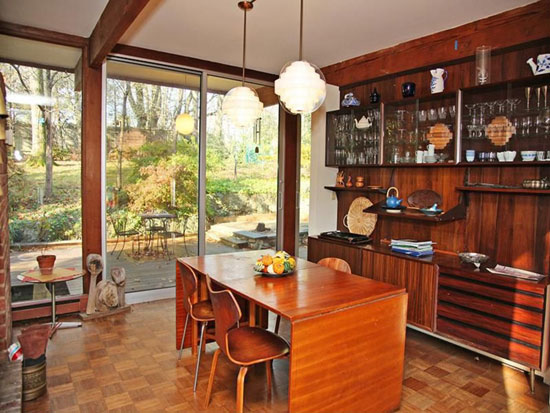 Some updating needed, but this is a wonderful canvas for a dream midcentury home. Price? That's down as $799,000, which works out at around £525,000.