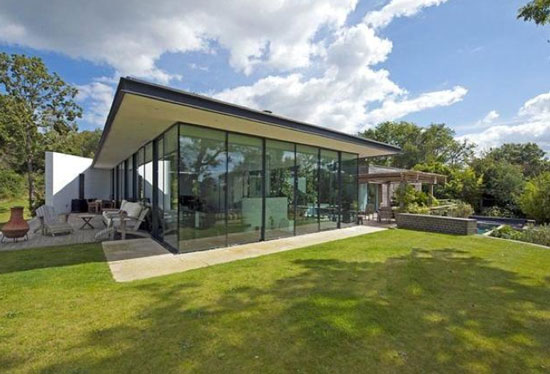 Highlighting the fact that interesting domestic architecture is still alive and well is the SeaGlass contemporary modernist property in Cowes, Isle Of Wight.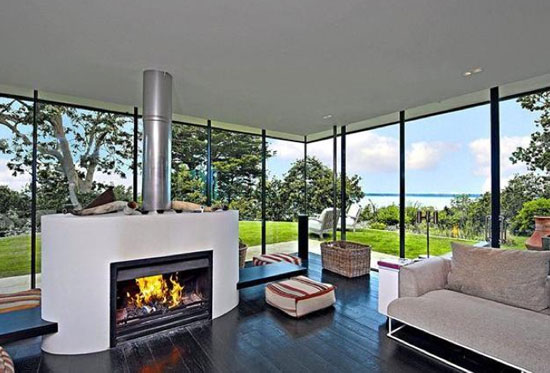 An award winning and fairly recent design by the Manser Practice in London and with gardens by John Brookes, it also has the benefit of being on the waterfront and featuring a design that takes advantage of that location. Indeed, sat above a wooded cliff, it has spectacular panoramic vistas across to the New Forest, with a woodland path taking you right to the water's edge and the beach.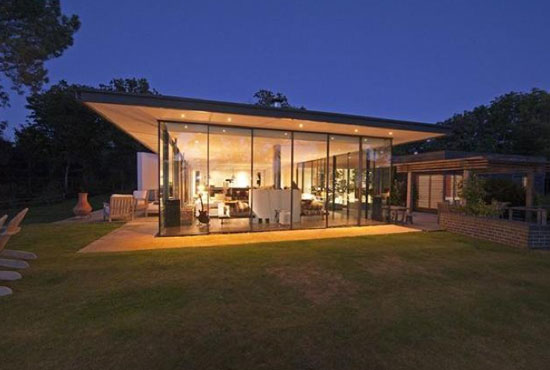 So an idyllic location and plenty of space and amenities too. The accommodation is fairly flexible, but is described as featuring 6 – 7 bedrooms, 2 – 3 reception rooms and 4 – 5 bathrooms in its current layout, with an additional 'self-contained apartment games room' too, as a bonus.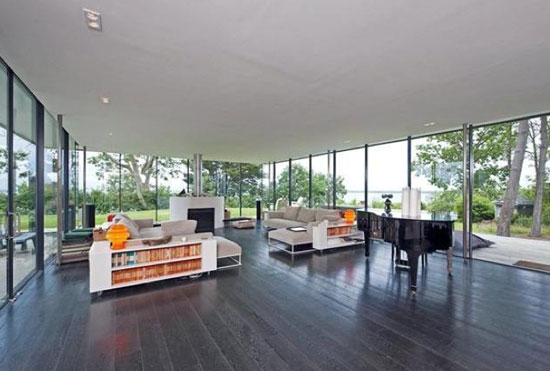 That's only half the story though. As you can see by the images, the expanse of glass is the headline act here, matched with minimalism and the kind of high end finishing you would expect from a premium property such as this.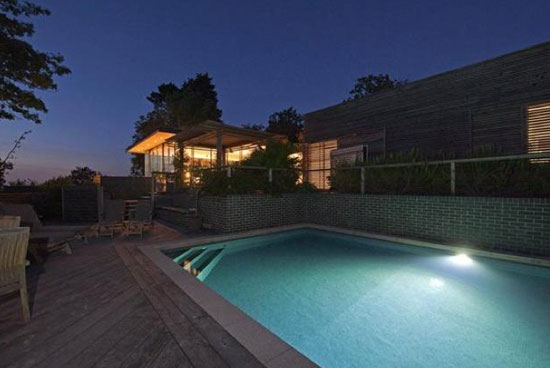 The outside space isn't bad either. The gardens and terraces were laid out by John Brookes, described as 'one of the most influential garden designers of the later twentieth century', with 2.74 acres of immaculately landscaped gardens and woodland, a swimming pool and plenty of patio space.
A stunning place and one that can be yours if you can find £2,600,000.