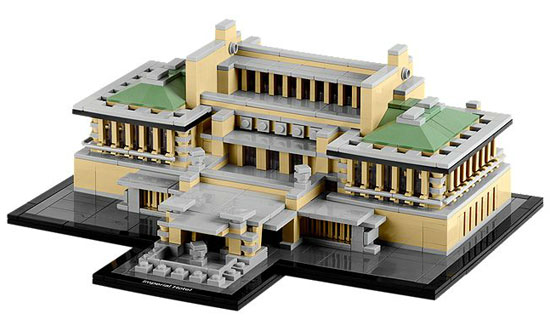 Regular readers know that as well as digging out hip houses, we love spotting miniature versions of interesting or iconic designs too. So we're very pleased to see the Lego version of Frank Lloyd Wright's Imperial Hotel on the shelves.
This is a 'lost' FLW gem, a 250-room hotel designed by Frank Lloyd Wright from 1916-1922 and said to bridge the divide between the Western and Eastern worlds. Unfortunately, despite a construction designed to withstand Japanese earthquakes, decay set in and the hotel was mostly replaced in the late '60s, with just the main entrance and lobby are surviving (in the Meiji Museum in Nogoya, Japan).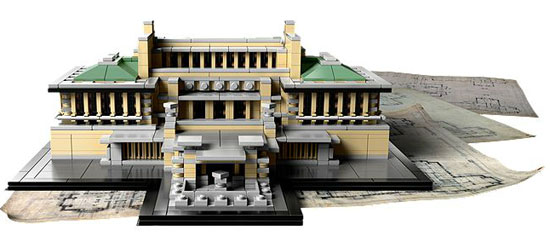 But you can now resurrect it, thanks to this detailed Lego Architecture set, which picks out all the distinctive features of the original construction on a 28 x 24 x 10cm model, throwing in a booklet with details on the design and history.
If you want one, you can get one from the Lego Store – it sells for £99.99.