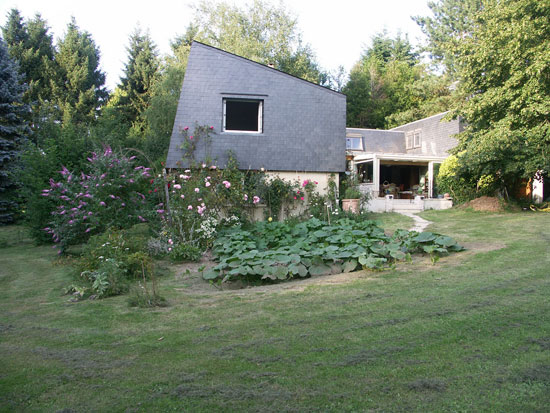 Interestingly, we have been tipped off about this 1970s Jacques Dolivet-designed six-bedroom Adainville, Yvelines, central France by the sellers. We're glad they did too.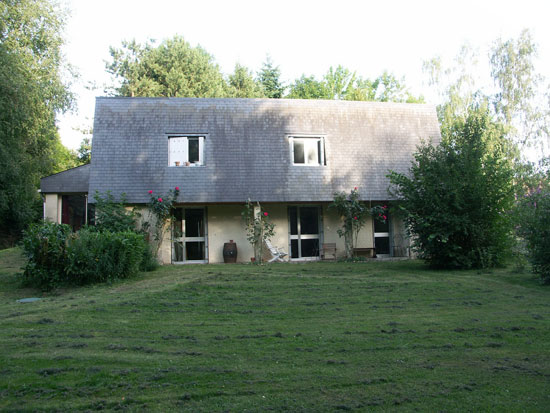 According to the seller, the house was built in 1977 and is situated at Adainville, by Houdan, in the Yvelines, which is around 60km west of Paris,  which is less than one hour's drive – but is very much in a rural location. Best of both worlds. Indeed, the seller adds that you cannot see any neighbours from the house, and once there, you can enjoy 'absolute calm'.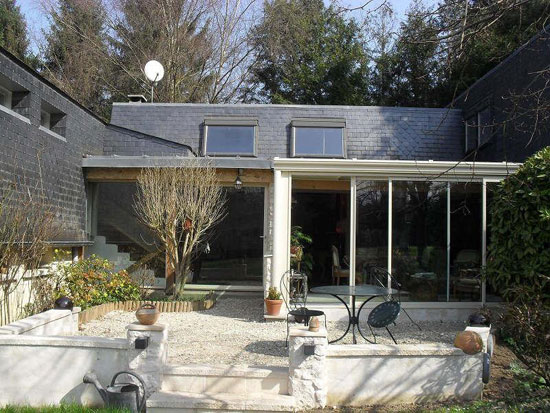 The location means it would work as a work base, as it isn't too far from Paris, but at the same time, its location also makes the area popular for holiday homes too.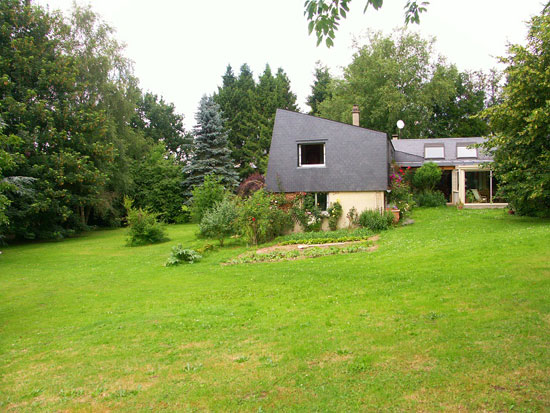 The house covers around 190 sq. metres, with the land covering 5355 sq. metres, around half of that being woodland. Once inside, you'll find six bedrooms, two bathrooms, a large conservatory-style space in the main living area of the house, and a large living room, which includes an updated kitchen.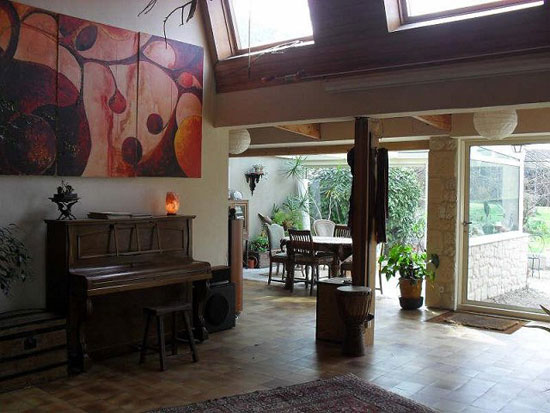 We only have the one inside shot, but the seller adds that the house does need to be refurbished and some other work needs to be done, especially with the bathroom. But that's not a bad thing, as the house obviously retains its original distinctive look and character. It just needs bringing into the 21st century a little more.
If you want to take that job on, the price is 420 000 Euros, which works out at around £364,000 right now.