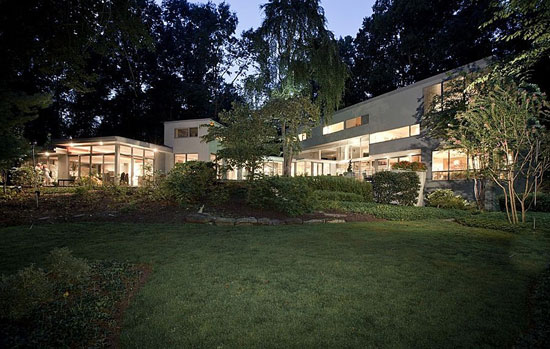 We're always keen on some OTT modernism and while this 1970s Hartman-Cox-designed modernist property in Potomac, Maryland, USA doesn't take it too too far, it's certainly a house built to impress.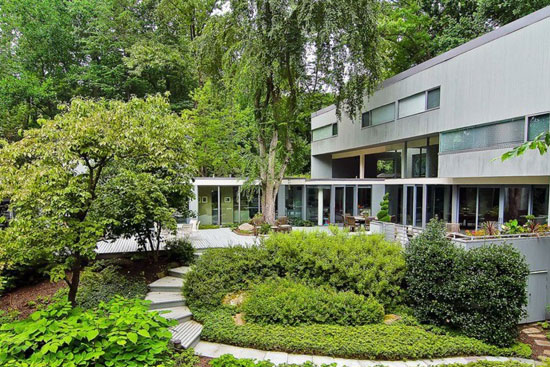 According to the agent, this is a Le Corbusier-inspired design, but not a design from the man himself. This is credited to to Hartmen-Cox, a company that is still alive and well today (you can check out their website here).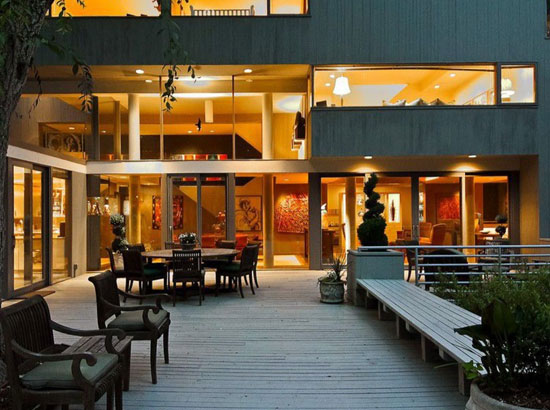 It looks very well maintained, with what you would probably describe as a contemporary finish for much of the interior, but the house itself retains its bold design and some of the original finishes – exposed stone walls inside, for example.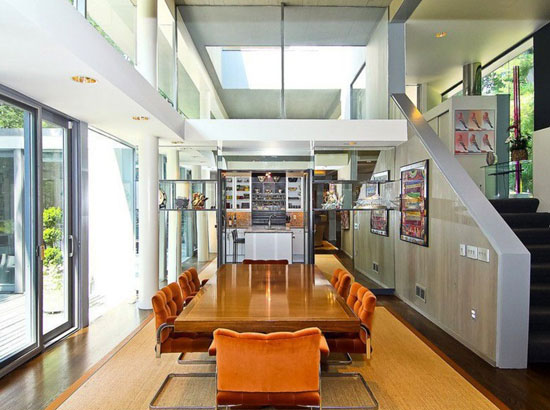 As for space, you will not be short of that. This place is listed as having six bedrooms, six bathrooms and three 'art' bathrooms amongst its 7,955 sq. ft. of internal accommodation, not to mention extensive living and entertaining areas – the large great room for example, has a field stone wall with fireplace and 'wet bar'.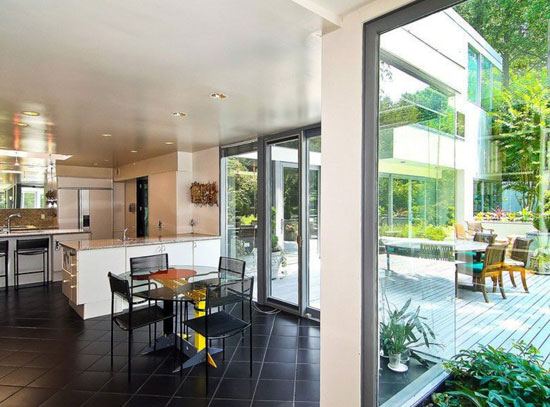 There's also a deck and pool area outside, which incorporates a sizeable swimming pool, tennis courts, a guest house and plenty of grounds. The plot is down as 1.9 acres.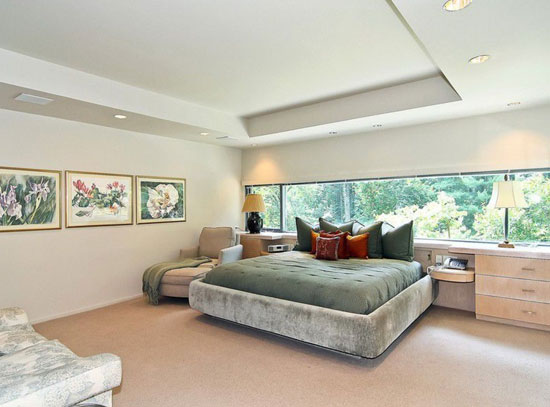 More details on this 1974 build on the agent's site, which has the place up for $3,195,000 (around £2,117,296).