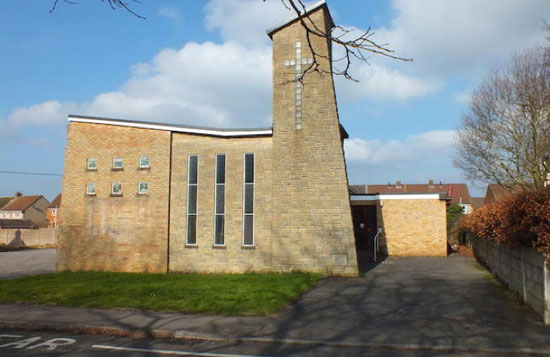 Now for something completely different. This 1970s modernist methodist church in Mangotsfield, Bristol, Avon.
Yes, that's right, a modernist church, but one that's now run its course for that particular use, so is being offered for sale. You would need to get planning permission to convert to residential purposes, but the building isn't listed or in a conservation area, so that should help.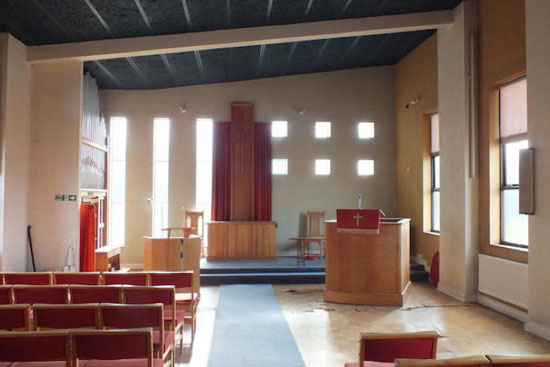 It also has utilities already attached, as well as central heating, so possibly not be as hard to convert as you might think. Although you would probably want a look round to make an informed decision on that front.
Right now, this 1970 design covers 280 sq. metres, along with on-site car parking and what looks like a grassy area. Enter via glazed doors into a vestibule with three sets of toilets, with doors to the church (with wood floor, radiators, fluorescent lighting and raised altar area), a vestry (with door to outside) and a meeting hall with raised stage area.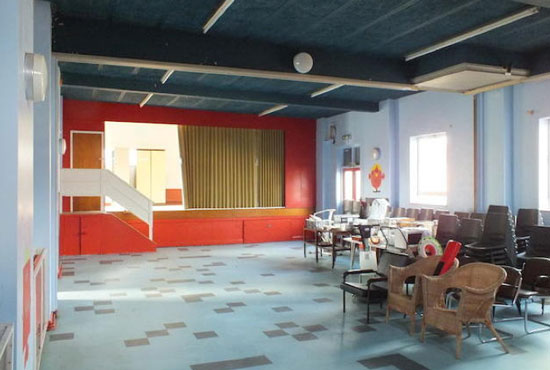 That's not all though, this place also has a store room, an office and a kitchen. It doesn't have the fittings though – the church fittings will be removed ahead of sale.
If you are interested, there are viewing days in March (see details on the site), with the property offered for sale via fixed bids, with a guide price of £200,000.