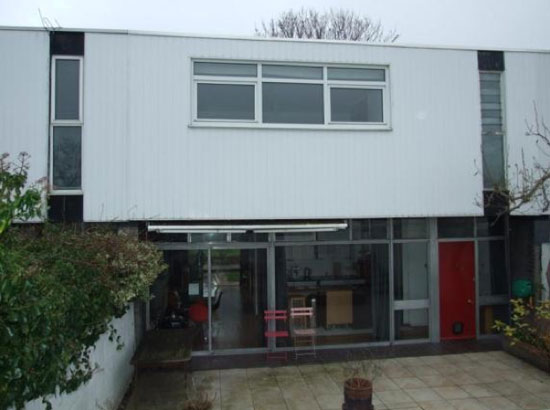 A couple of these have featured on the WowHaus pages in the past, but we're still happy to flag up this Edward Schoolheifer-designed three-bedroom modernist Lyon property in Manygate Lane, Shepperton, Middlesex.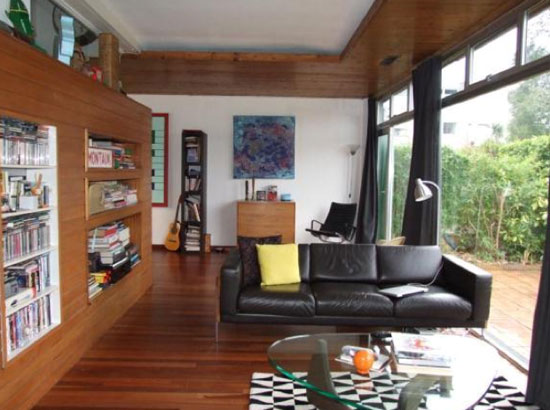 As you might know, this is one of a group of houses designed by Swiss architect Edward Schoolheifer and built by the Lyon Group in 1965. The area was awarded conservation area status in 2002 and is still a great example of (relatively) affordable modernism in 2013.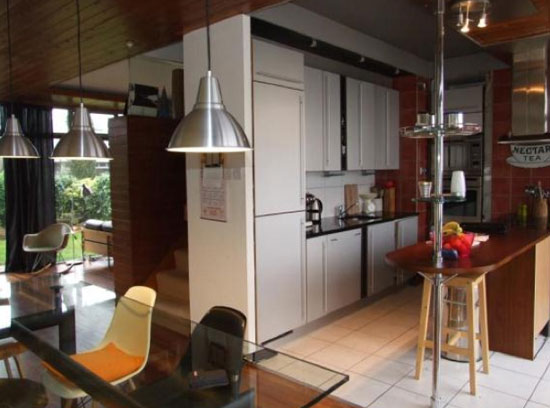 We say relative because the prices have crept up along with the desirability of the estate, which is built around a well maintained, mature  (and traffic-free) communal lawn area, which also has trees and shrubs.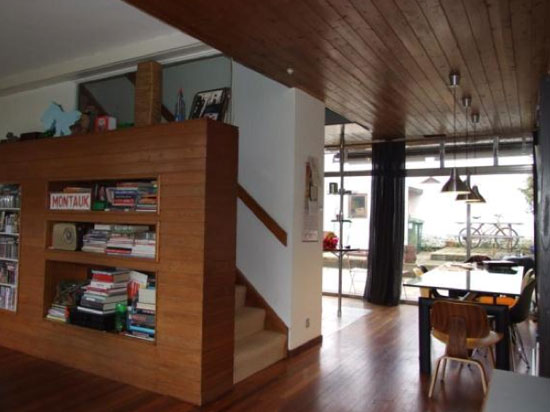 This one has kept its original features (like a teak display wall, for example), but has obviously has a good amount of love and attention over the years, It is period living of a sort, but without compromising on modern facilities. In fact, this place looks as modern (if not more so) as any new build we've seen of late in the price bracket.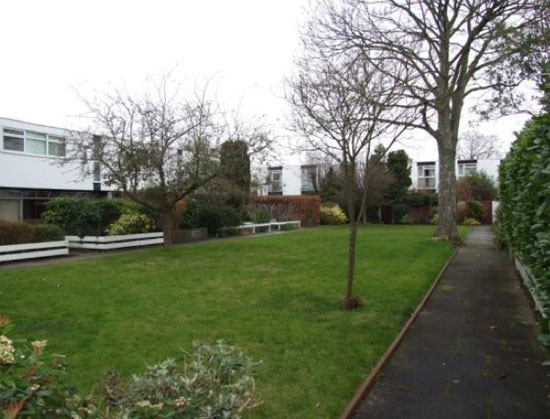 Accommodation is headed up by an open plan living area to the ground floor with floor to ceiling glass to front and rear, three 'well proportioned' bedrooms and a family bathroom. The property is accessed through a walled courtyard (giving privacy from the road), while the rear of the property has a private garden leading onto the communal grounds. You also get a single garage in a block.
If that appeals, £450,000 is the price.