Had to do a double take on this place at first, trying to work out if it was an artist's impression or a real house. It's the latter, specifically the 1970s Richard Meier-designed Orchard Hill modernist property in Mount Kisco, New York, USA.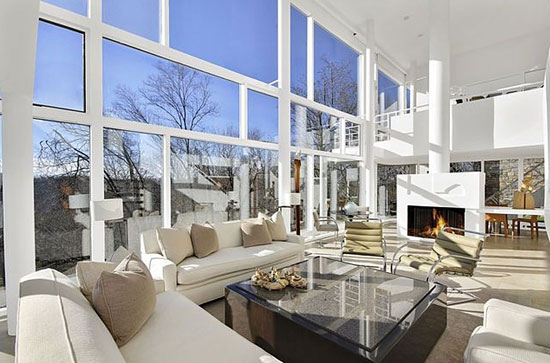 It isn't the original 1972 build though, but one that has been 'artfully renovated' in 2008. I've not seen (and can't find) an image of the initial build, so it's hard to say whether this place has had any significant changes over the four decades. I'm sure one of you can inform us if that's the case.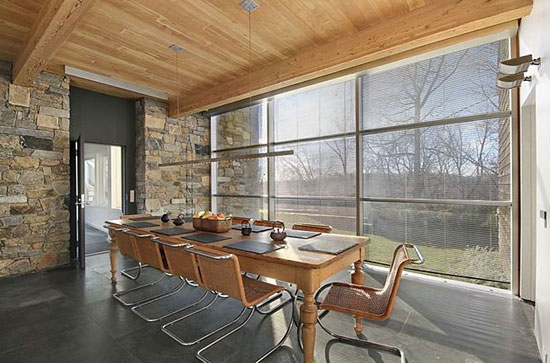 But what we have is, at the very least, striking, possibly even stunning. It's also luxurious living with a price to match. If you want to live here, you'll need a good Lotto win behind you, that's for sure.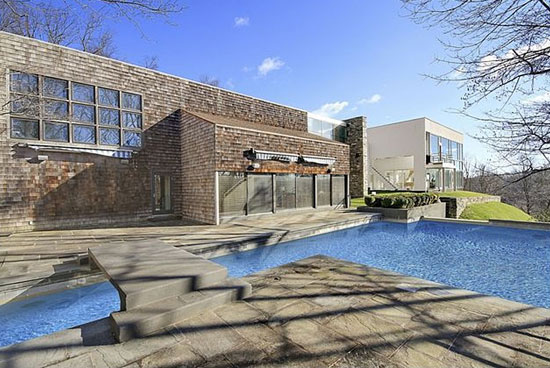 For that fee, you get a house designed for 'intimate living and grand entertaining' which is sat in a private setting. Just as well – with all that glass, privacy in the main wing would be pretty much non-existent if you happened to be overlooked.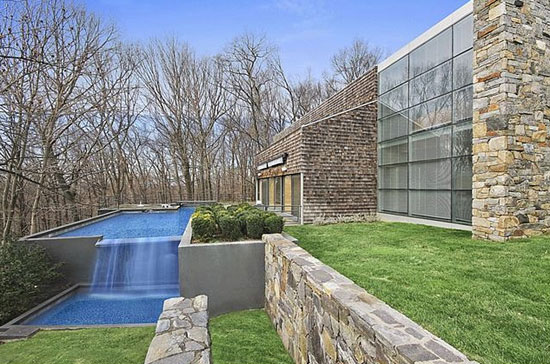 Highlights include the architecture itself, not to mention the huge ceilings and open plan living. Although that is mixed with more private spaces too, including a media room (with a service kitchen), a luxurious master wing with a separate sitting room and a gym. There are also four bedrooms, two full kitchens and six bathrooms. Yes, more bathrooms than bedrooms.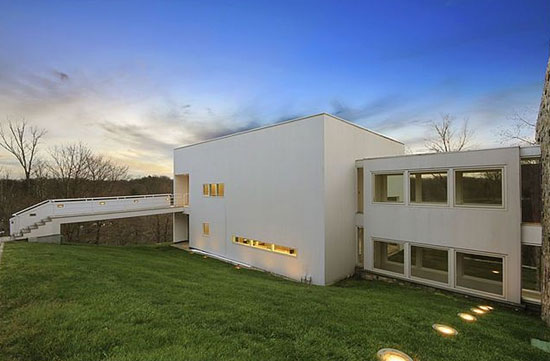 The outside space is pretty dramatic too, including sun terraces, an 'infinity pool' with a cascading waterfall and extensive open fields and trees on the 'estate'.
If you want it, it is up for the equivalent of £2,961,305.