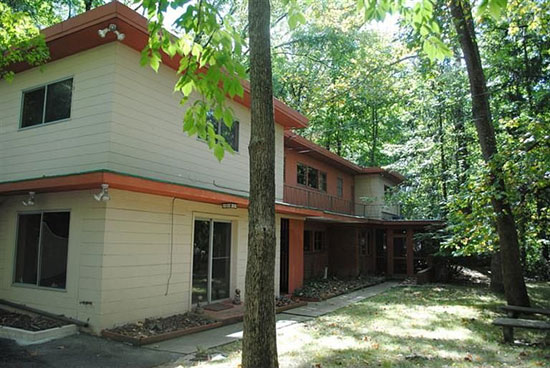 Huge thanks to Marshall for sending over what could be the bargain of the moment. Unfortunately, you'll need to move fast to secure this 1950s four-bedroom custom-built property in Cincinnati, Ohio, USA.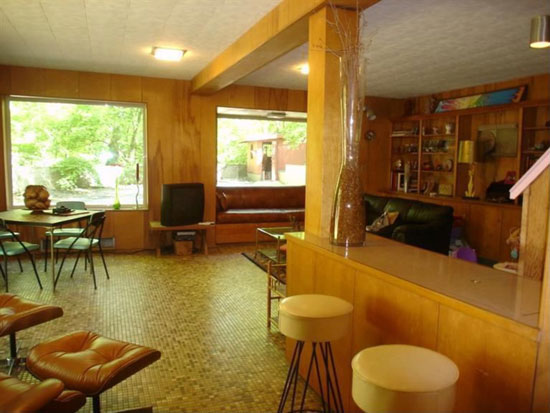 From the outside, it doesn't look a great deal. But the inside is the real selling point here. The house (dating back to 1951) was featured in the Better Homes and Gardens magazine back in 1954, pitch as the 'home full of built-ins' due to its distinctive custom interior.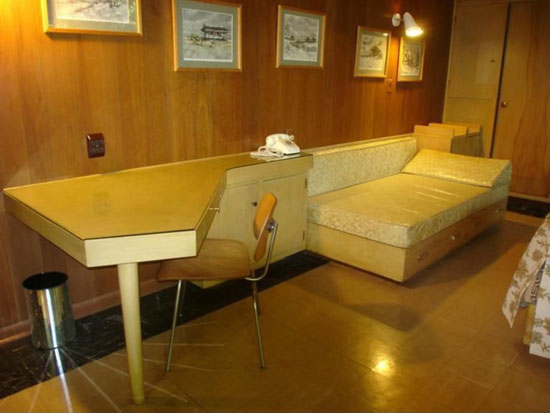 Thankfully, this one-time dream home has had just one owner since those heady days, which has helped to keep those original features intact. THis really is like walking into an American home of 50+ years back.
Despite that, it still looks pretty contemporary. which goes to show what a good eye the original designer/architect had. Yes, you'll need to tweak a few things for the modern lifestyle, but not a great deal in truth.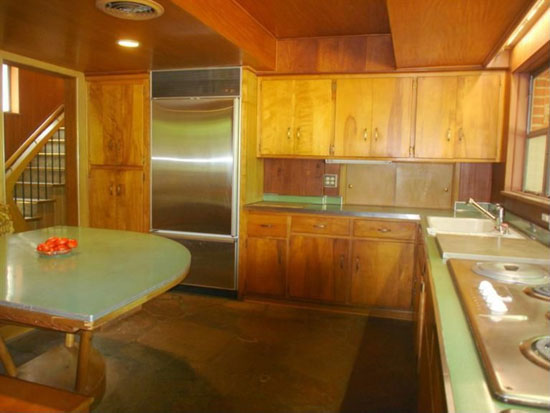 As well as all those lovely fitted wood units, the house has four bedrooms, four bathrooms, that wonderful kitchen, a dining room, family room, laundry room and an open plan living area. Loving those period stools next to the equally period bar! Balcony space outside too, along with copper roofing covering those areas.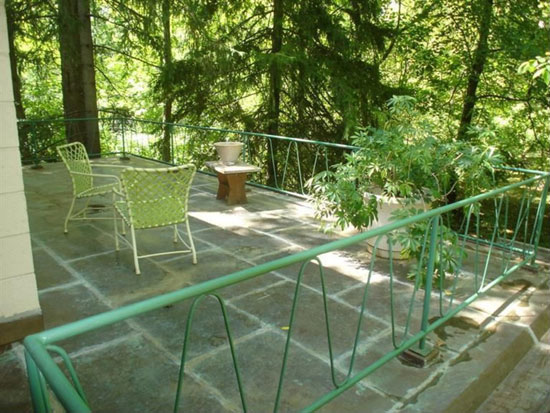 So what's the problem? Well, for a start, you'll need to be looking for a home in Ohio. Also, you have only weeks to move, as this is a 'short sale'. But if both of those things work for you, this is selling for $152,000. That is, amazingly, £97,931. More images on the listing.