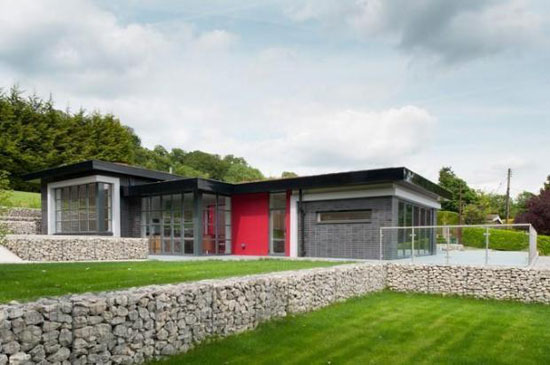 Can't really call this place a bungalow, so we'll go for something a little grander. Like the C-Architecture-designed eco-friendly Grandevue House in Farningham, Kent.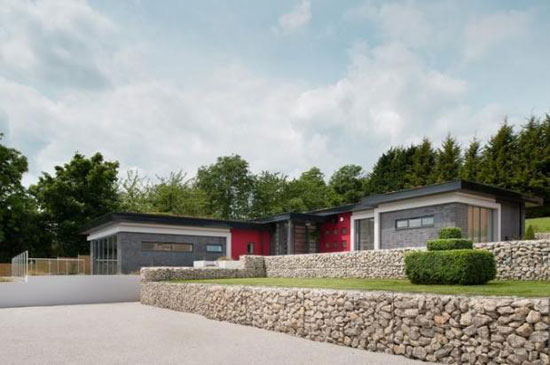 C-Architecture of Hove are indeed the designers of this recent build, which covers around 194 sq. metres and has has plenty of high-end features – oak finished doors, underfloor heating, oak flooring and aluminium colour coded window frames for example. It also comes with eco credentials too, with the use of recycled materials and a 'green' roof through which rainwater is filtered naturally via a sustainable urban drainage system.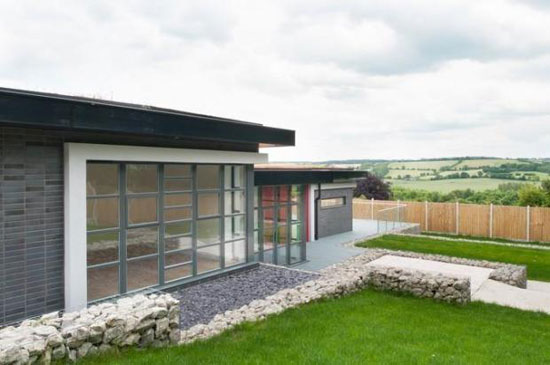 As for the house itself, it is approached via a long driveway and features an inner courtyard, a hall to the main reception room, with bi-fold doors extending across one entire side of this room, opening out to a large terrace. There's also a designer kitchen with oak units, again with bi-fold doors, which lead to that internal courtyard.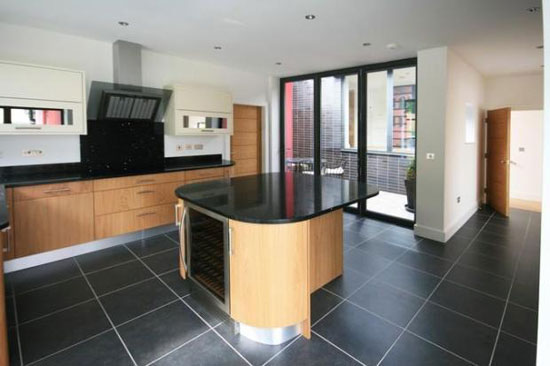 There are four double bedrooms in the property, the master bedroom with an en-suite shower room as well as a dressing room. Two of the other bedrooms also have en-suite facilities. The majority of the accommodation faces in a southerly direction, which is said to make the most of the sun and to take full advantage of the panoramic views.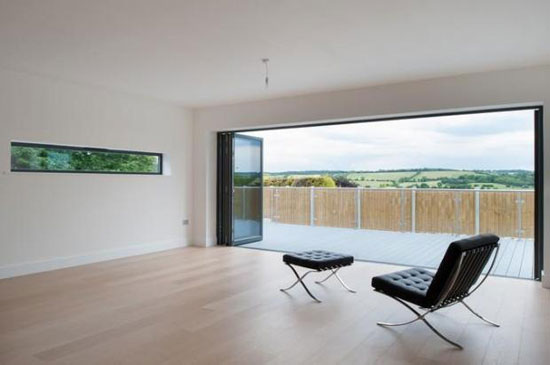 More details and images on the listing, with the price at £895,000.