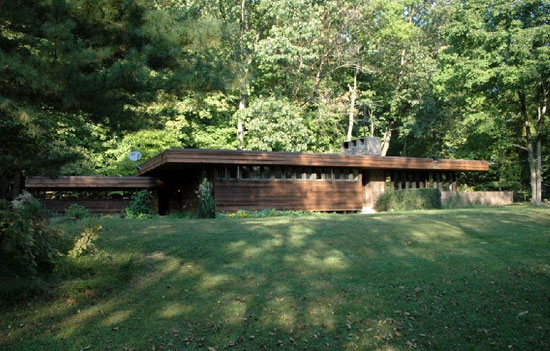 Not exactly sure how old this place is or indeed, who the architect was. But we're describing it as a Frank Lloyd Wright-style three-bedroom property in Hunterdon County, New Jersey, USA.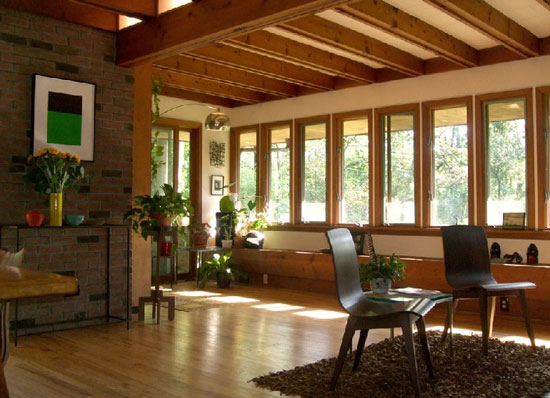 It certainly isn't a FLW house. The agent loosely mentions it is 40 years old, but it might be a little older than that. Very likely, a 1960s build taking inspiration from the great man's work.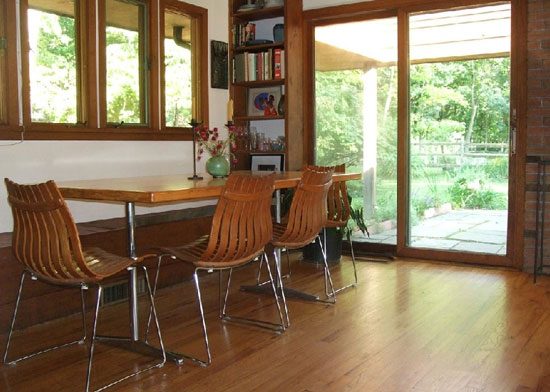 Not that it needs to be an original. This place has its own merits. According to the agent, one of those is location, with this place less than an hour to New York City and 'an hour and a change' to Philadelphia. With that in mind, it's being pitched as both a home and a potential holiday/weekend place, although it might be a little pricey for the latter.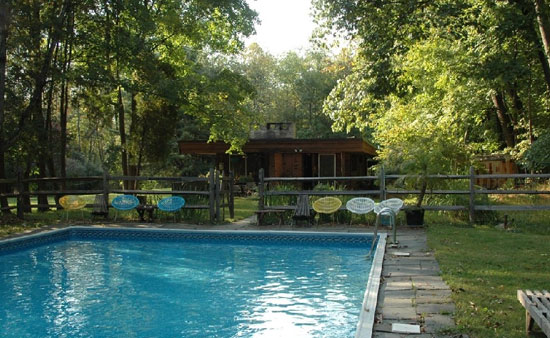 It looks incredibly well maintained and offers a good amount of space too, including three bedrooms, twee bathrooms, a huge open living room area and outside, a large in-ground swimming pool and a stone patio. Some nice interior detail too, which includes a wood-burning brick fireplace, built-in bookshelves and storage spaces and lighting set in the ceiling beams.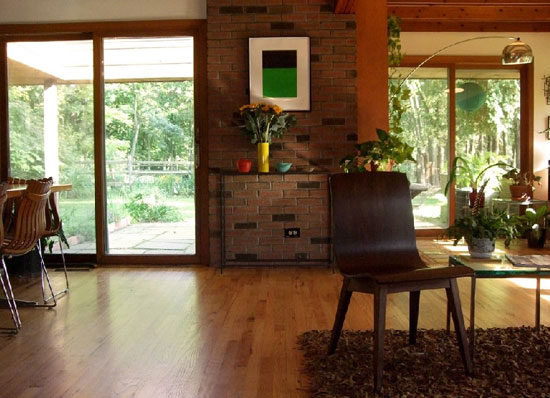 Privacy should be guaranteed too, as you are set in 4.5 'secluded' acres, backing onto a trout-filled river. Should be a great place to hang out reading your architecture and design magazines in the summer.
But to do that, you'll need around $485,000, which works out at around £308,000.