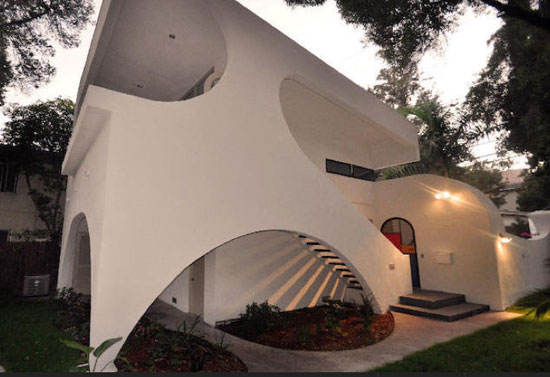 I have a feeling that this place will be hard to explain, but I'll give it a go. The bottom line is that this is a Richard Neutra and Paul Hoag-designed modernist triplex in Beachwood Canyon, Los Angeles, USA.
Ok, here goes…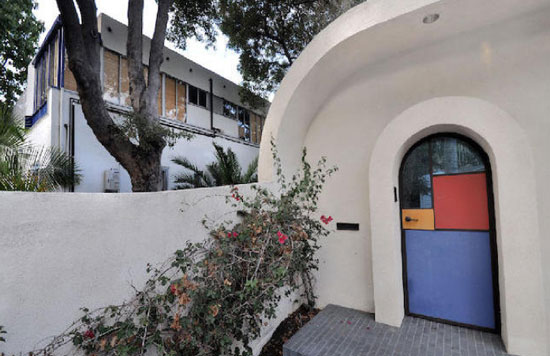 This was originally one smaller unit, but in 1934, Richard Neutra was hired  by the Rajagopal family (described as 'renowned educators and architectural socialites') to expand their existing two bedroom/one bath Spanish home to accommodate friends and family. It was one of Neutra's first commissions.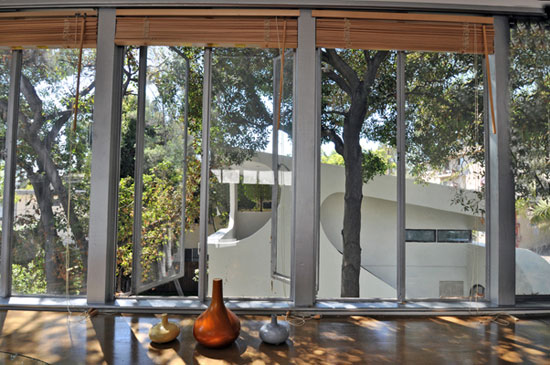 Neutra's addition was an upper one bedroom/one bath unit, with a private terrace and additional studio space above the garage. Later, architect Paul Hoag was commissioned to build an additional studio apartment on the property, bringing the total number of units to three, covering around 2,207 square feet of interior space, with two separate gardens and two separate garages.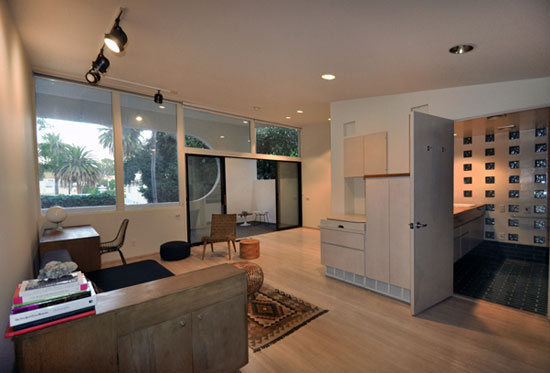 This is the first time it has been on the market and is likely to appeal to someone looking at it as an investment (at least one unit is currently rented out) and of course, looking at preserving these distinctive builds.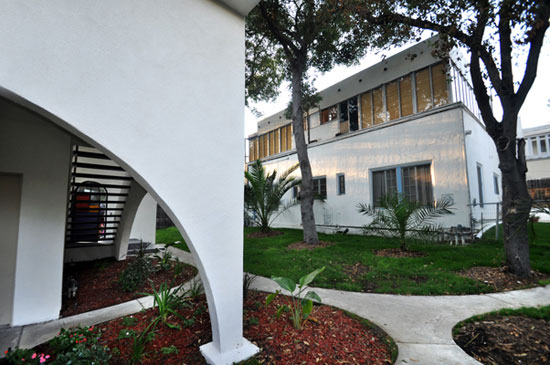 There isn't anymore detail available about the properties, but there are plenty of additional images. You can see some at the Zoopla site and even more at the Take Sunset site. It has been on the market for a few months, so the seller might well take an offer. Even allowing for that, it's still not cheap at the equivalent of £758,006.