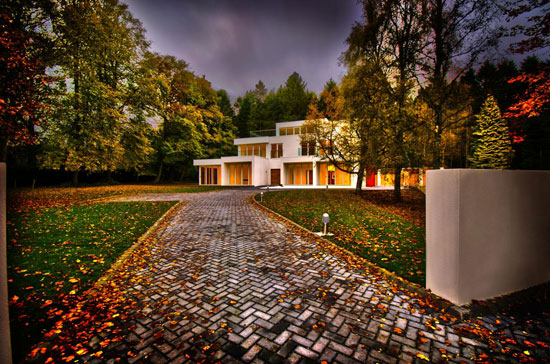 Big thanks to Paddy Glenister for flagging up this modern gem in the granite city, specifically The Clark contemporary modernist property in Aberdeen, north east Scotland.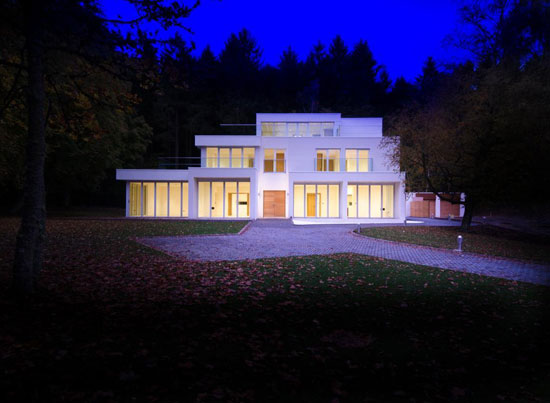 It's a stunning place, with everything you would expect from a high end build. The list of features is exhaustive, but as a taster, it has soundproofing, solar energy, underfloor heating, low-energy LED lighting, multiple computer points, wiring for a drop-down TV, provision for a future swimming pool and hot tub, an audio system in all rooms, CCTV, wood floors, walk-in wardrobes…you get the idea. See the listing for all the luxuries and 'toys'.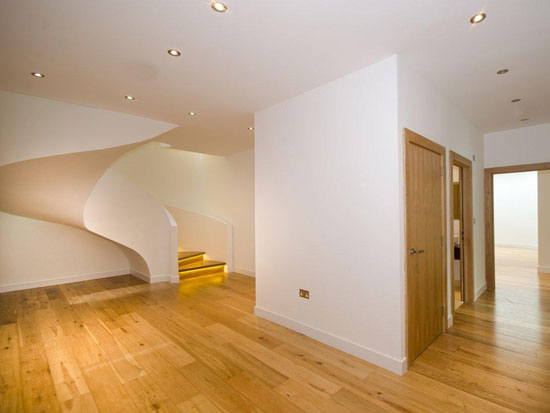 Inside, you'll find 438 sq. metres of space, along with an additional decking area of 161 sq. metres, with planning permission for an indoor swimming pool of you want one. If not, the house, which looks newly-finished, offers two 'public rooms', a study, dining room, family room and kitchen on the ground floor.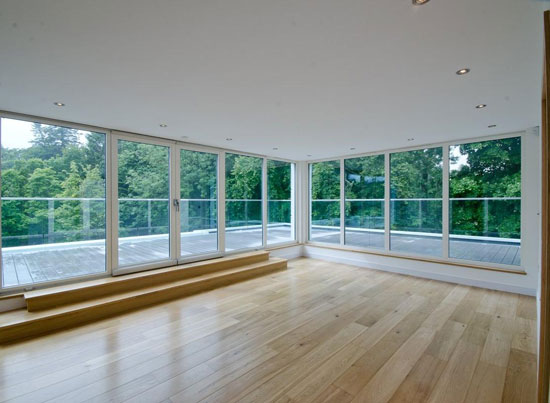 Head up the wonderful deco-style curved staircase and you'll find four bedrooms, each with an en-suite and a walk-in wardrobe. The second floor holds the master bedroom, again with the en-suite and walk-in wardrobe space.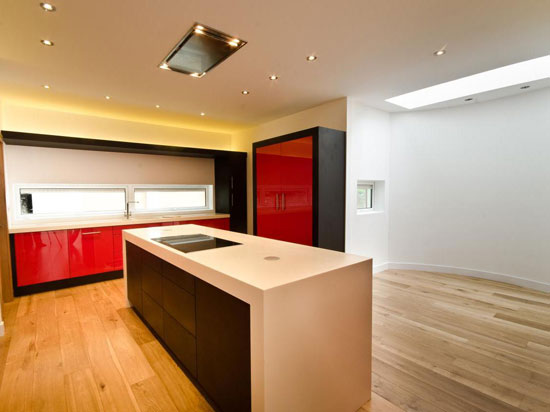 Plenty of space outside too, with the look of things, although exact space isn't mentioned. What is listed is a three-car garage and 'ample' additional parking, along with a two metre high living willow hedge to the east border.
It doesn't come cheap though. If you want to live here, you'll need to find something in the region of £1,650,000, which includes all the fittings and appliances.