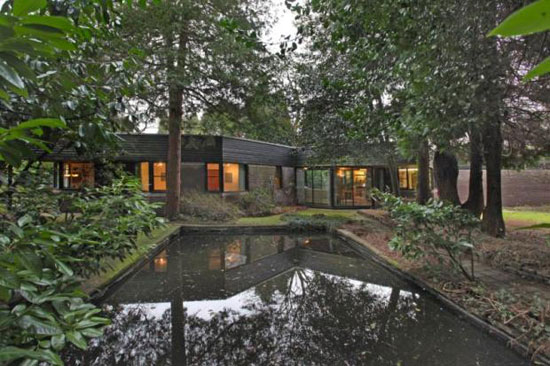 One of our favourite houses of last year has just been reduced fairly substantially in price, this Granville Gough-designed four-bedroom modernist property in Lymm, Cheshire. It is also known as Polygons. Presumably in light of its distinctive shape.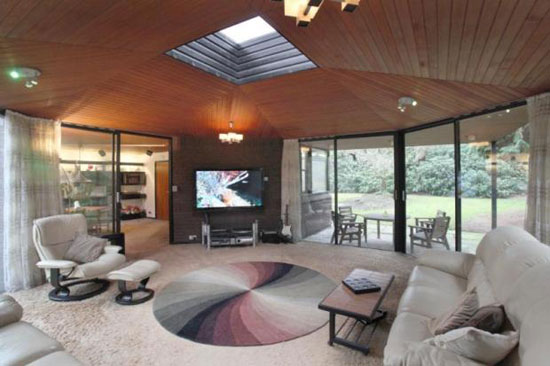 The agent offers little detail, but via the joys of Google, we now know that Granville Gough owns this place, which we think was built in the 1970s (we don't know the exact year) . He has lived in it for around 30-40 years, which accounts for its original look all these years on.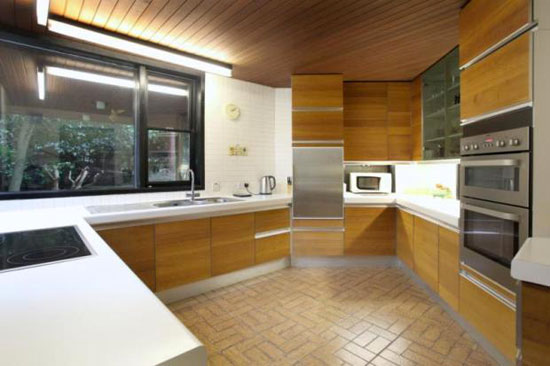 In fact, the distinctive shape of this single-storey house is more than matched by its modernist interior and fittings. If you love that era, you are almost certainly going to love this place.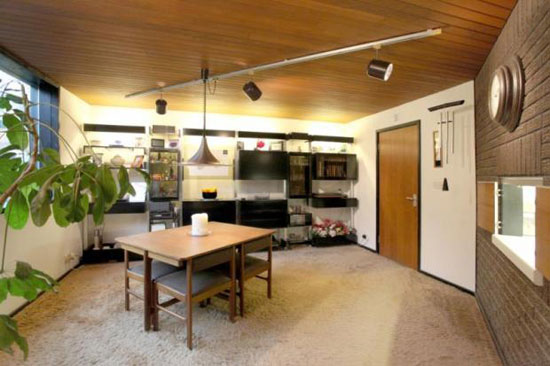 Aside from that, we are just left with the agent's factual description of the place, which effectively describes the space on offer inside (and out of) this place.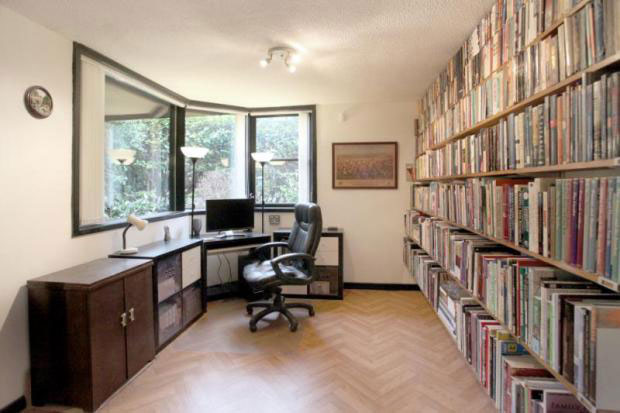 That's described as offering an entrance hall, cloakroom, WC, a living room, a dining room, a family room/study, kitchen, utility room, master bedroom suite, three/four further bedrooms and the family bathroom. You also get a double garage, patio and terrace areas, along with mature gardens with many shrubs, trees and rhododendrons, an ornamental pond and a driveway providing 'ample parking'.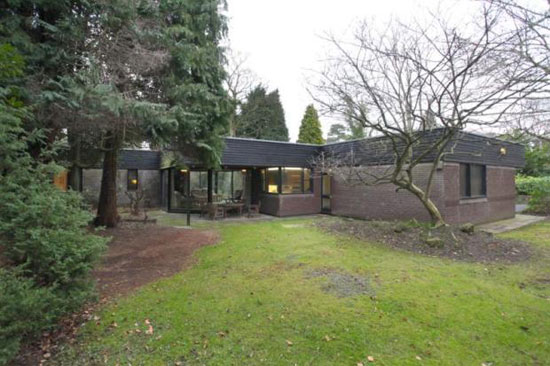 Originally,  the guide price was around the £750,000 mark. But it looks like the agent has struggled to find the right buyer for this place over recent months, which now means the asking price has dropped to £659,950, almost £100,000 less. If we had the money, we would buy it ourselves. Sadly we don't, so hopefully someone else sympathetic to its looks (and more affluent) will step in at the new price.