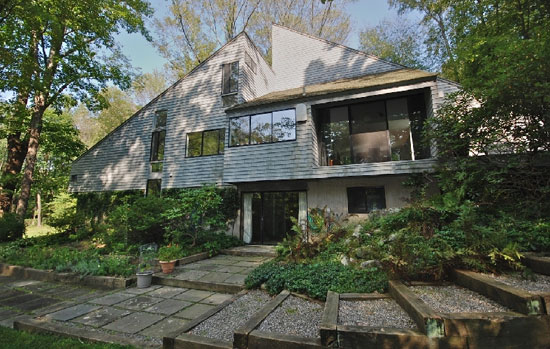 Details are scarce, but images are plentiful when it comes to this 1970s Richard Kaeyer-designed modernist property in Bedford, Massachusetts, USA.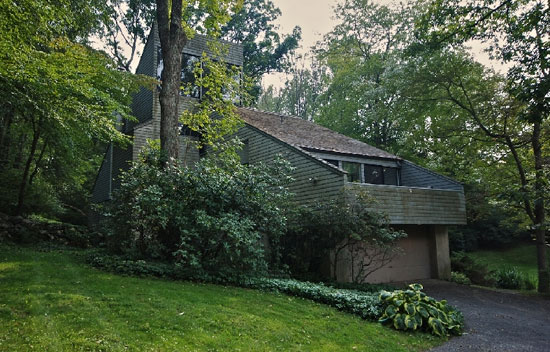 In fact, the only details we have on its heritage is the name of the architect and the year of construction, that being 1979. Although we suspect that's only half the story. The outside looks hardly changed over 30+ years, but the interior looks recently renovated, albeit with one eye on the original features.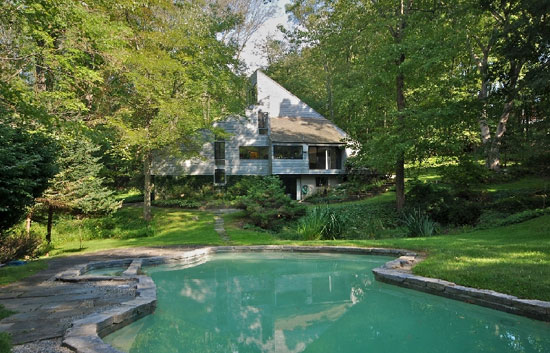 So white walls mix with wood-clad ceilings, wooden floors and expanses of glass, with open plan and quirky architectural features very much the order of the day. Space isn't just confined to the inside either – you get around 2.5 acres of outside space too.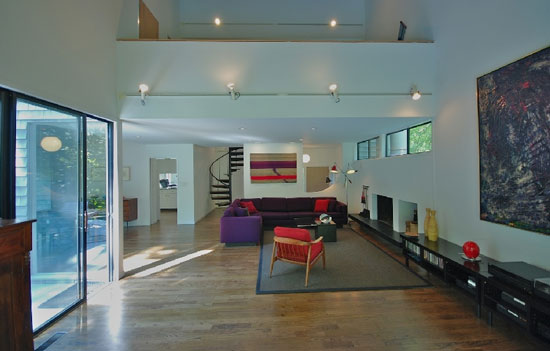 The breakdown of inside space is described loosely as seven rooms, three of those being bedrooms. You also get space (garage I think) for parking two cars, as well as a pool, barbecue area, air conditioning and everything else you would expect from a high-end residence.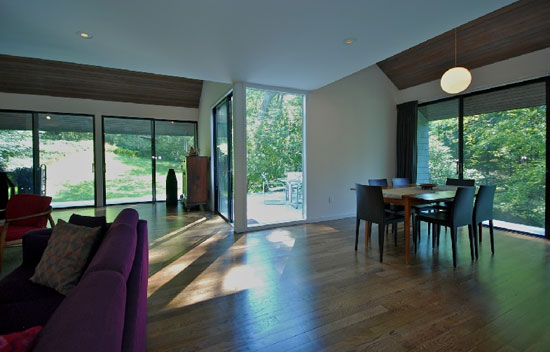 What you might not expect is the price. A place like this, with land and a high quality finish, would be through the roof. The $825,000 price here (roughly £521,000) certainly isn't cheap, but it shows how much more house you can get for your money at the other side of the Atlantic. More images on that listing.