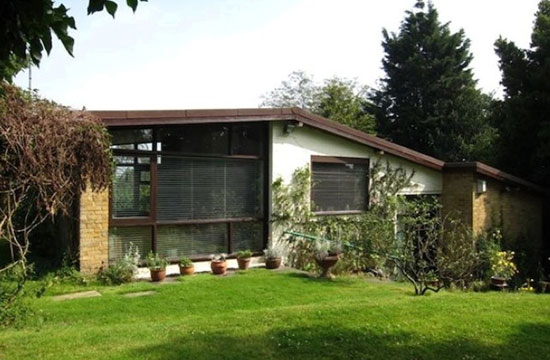 Little is offered by way of background by the agent, but we think we're on safe ground by saying this is a 1960s architect-designed midcentury-style property in Gravesend, Kent.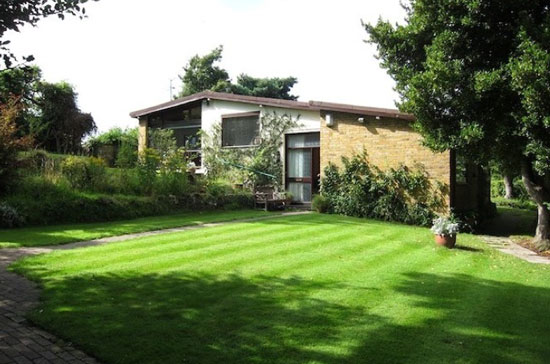 The agent does at least acknowledge that the house is an individual architect design, although there's no word on just who that was. Whoever it might have been, we're sure he or she will be pleased to know that the design looks largely unchanged since that build date.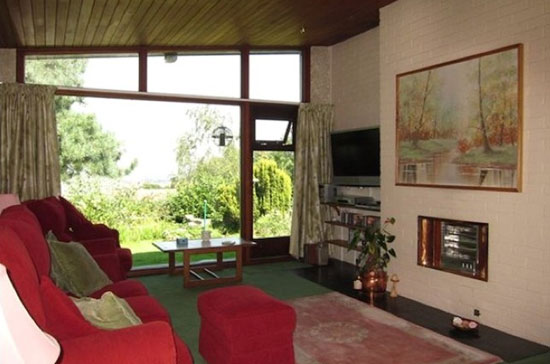 That does, of course, mean work is required to update a little here and there, but as the house looks in decent condition and is of fairly modest proportion, but still packing period features, like the extensive glazing and wood panel ceilings.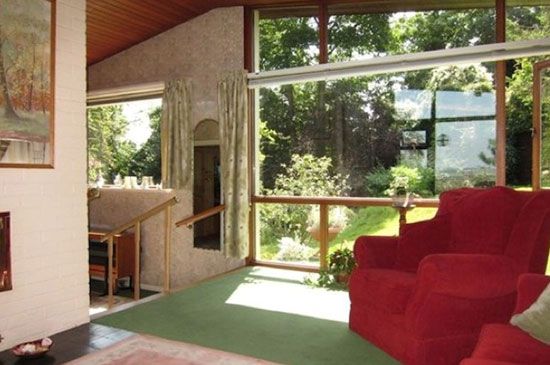 In terms of space, this split level house has an entrance hall leading to the lower level with two bedrooms and a bathroom, along with a cloaks cupboard. Wander up the short staircase and you'll find the upper level with dining room, which in turn leads to the fitted kitchen. You'll also find a dual-aspect sitting room on this floor.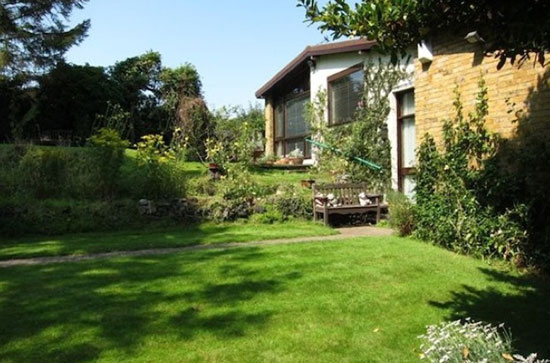 Outside, there is a brick built garage plus double gates open to a 50ft long drive. You also get a carport, along with 'formal' gardens, lawns, a timber garden room and a timber store, not to mention views of the Thames. All of which covers around 0.5 acres and sits within the Windmill Hill conservation area.
£425,000 is the asking price.