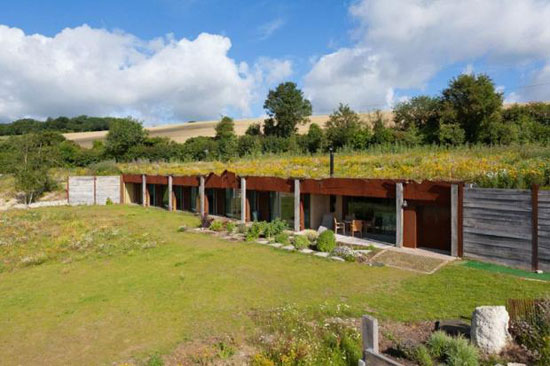 Ever fancied living underground? Well, this Pauline Karminski-designed earth-sheltered house in Elham Valley, Kent doesn't quite offer that, but you suspect it gives a hint of what it might be like.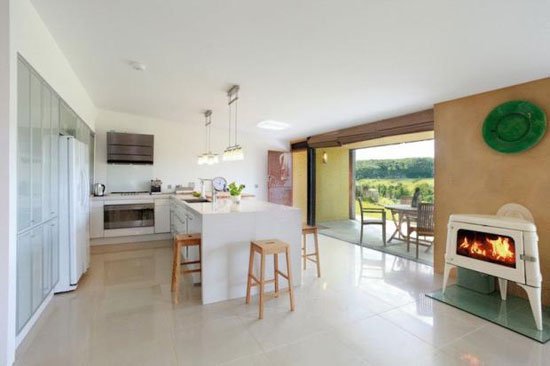 Designed for the architect's own occupation back in 2009, the house takes full advantage of its location, blending into that rural setting and offering up those amazing views of the rolling countryside beyond. It took Pauline Karminski 12 years to find the perfect location – and I think it's fair to say that she chose well.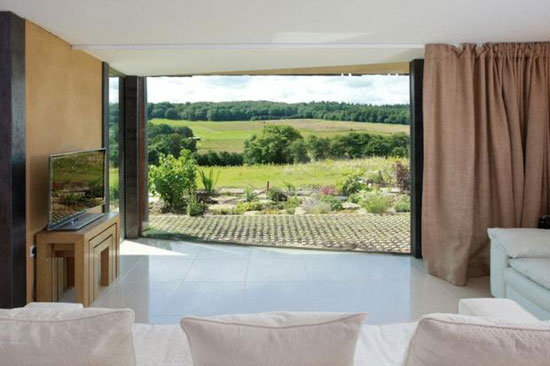 The main structure of the house is formed with ICF (Insulating Concrete Formwork), a material that has been widely used for many years for housing in Germany and the uS but is only just started to be used in the UK. The exterior of the house consists of glass, recycled timber columns and Cor-Ten steel cladding. The steel has apparently been cut to the 'decorative specifications' of Karminski, which adds a sculptural edge to the mix.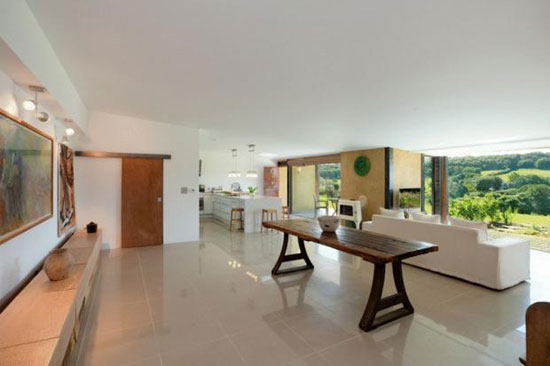 Accommodation covers 3,000 sq ft, offering four bedrooms, a large open plan living, kitchen and dining space, utility room, store space, three bathrooms, a dressing room and a large studio space.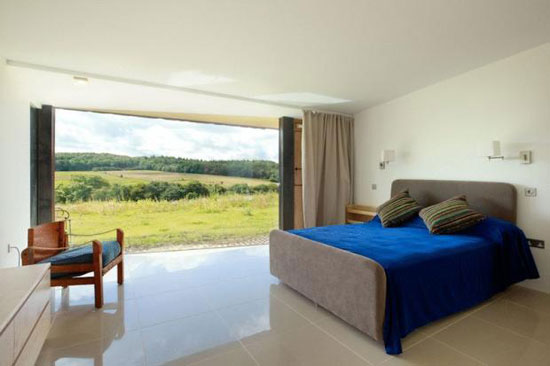 If that appeals, the asking price is £900,000.