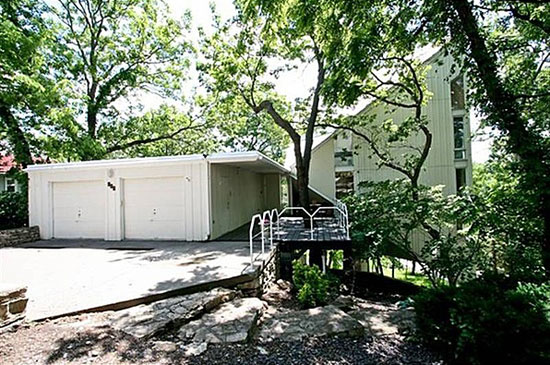 You perhaps need to see all 47 images of the 1960s Albert Yanda-designed Four Seasons House on Lake Quivira, Kansas City, Missouri, USA to really appreciate the house in all its glory. Well worth your time doing so too.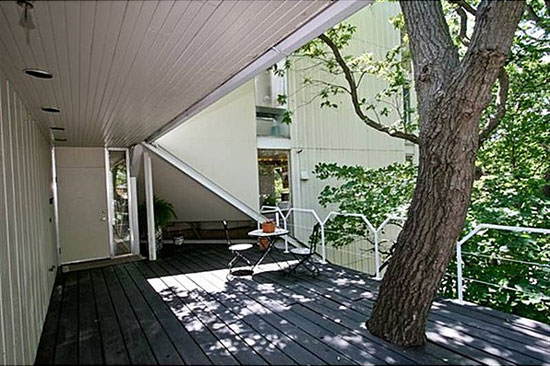 Big thanks to @fearsandkahn for pointing us in the direction of this 1968 build, which is as cool as it is distinctive. Apparently itv was custom built for the owner of a company called I-beam construction, the design featuring bridge trusses supported on three concrete piers. It also has sharp angles…lots of sharp angles.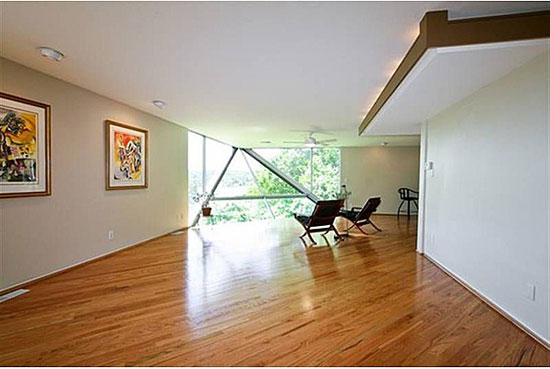 Like a supersized version of some kind of complex puzzle game (or an alien space craft), there is little or no uniformity here. Great for effect, not great if you ever want to buy fitted furniture. We can live with that.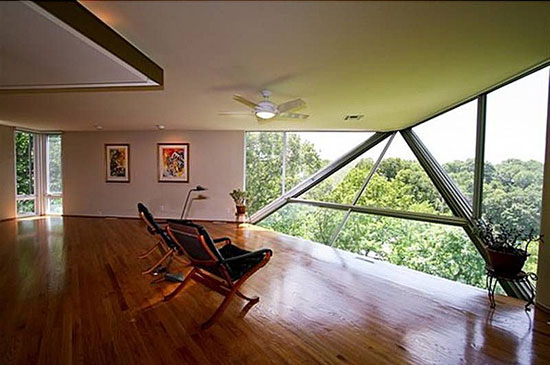 The setting is something else too, sat amongst trees that overlook that large mass of water nearby. Windows and balconies obviously take advantage of the location, with your own jetty and beach area, should you fancy some water-based fun. If you prefer land-based fun, you are overlooking a golf course on the other side too.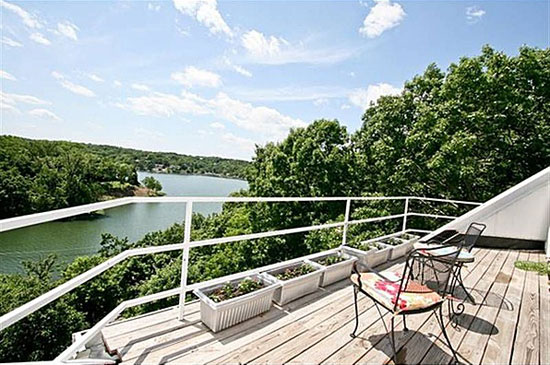 As for space, details are fairly sparse on the listing, but from what we can gather, much of the living space is open plan, angular and designed to bring in the light. A pretty flexible layout, if you like. There is mention of four+ bedrooms, offices, studio and gyms, but you perhaps need to view the place (and those images) to get a good idea of just what's on offer inside.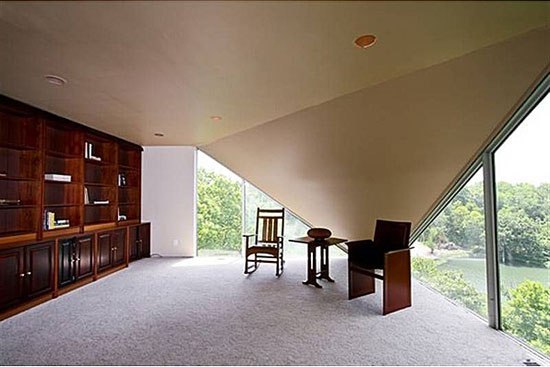 We're saving the best thing 'til last, that being the price. If this kind of place was on offer in the UK, it would be a millionaire's plaything. But in the US, prices are more modest.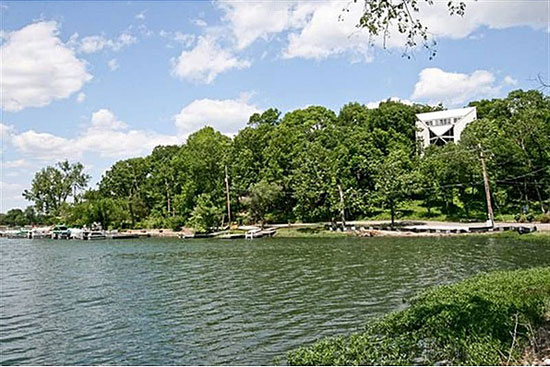 That price is $499,000, which works out at £311,000. Yes, it really is that price. Wonder if there's a shortage of property bloggers in Missouri?